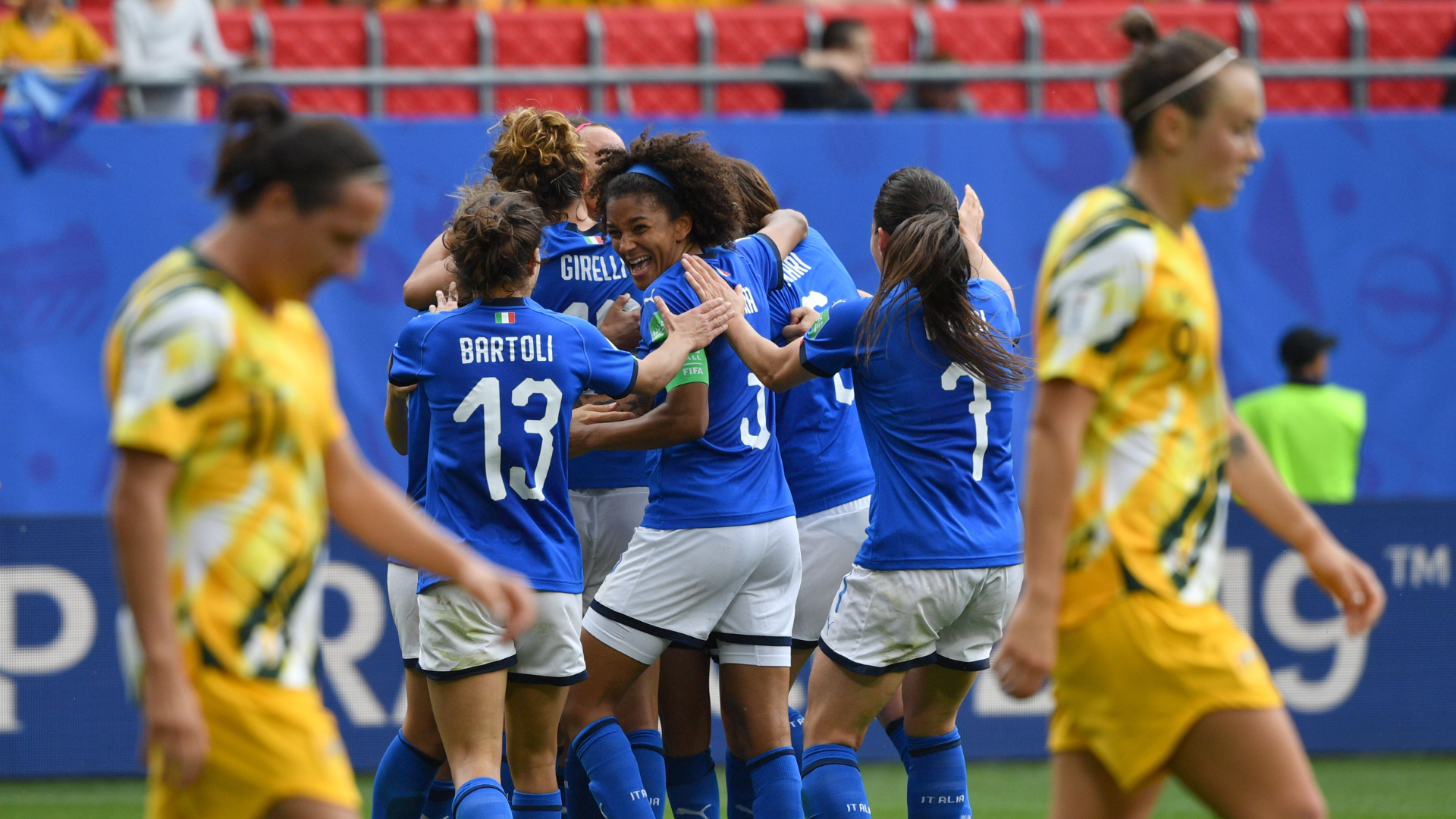 Australia, seeded for the first time at the World Cup, were favourites at the Stade du Hainaut but a ninth-minute blunder turned out to a harbinger.
She won what might have been considered a soft penalty after Sara Gama took her out.
Barbara Bonansea's two second-half goals, including a last-gasp victor, helped Italy surprise Australia 2-1 in Valenciennes, France.
Handed a chance to break her World Cup duck, Kerr's initial effort was saved by Laura Giuliani, but she tapped in the rebound to spark Australia's attack.
Bonansea got past Australian captain Sam Kerr with a header that caught goalkeeper Lydia Williams off guard in the fifth minute of stoppage time.
"In the first half, we didn't showcase our qualities". When Italian midfielder Valentina Cernoia crossed the ball into the box in the 95th minute, Bonansea headed the ball past the goalie for her second score of the game.
Australia coach Ante Milicic vowed to stay true to the Matildas' style despite the defeat.
Barbara Bonansea thought she had broken the deadlock for Italy minutes earlier, but VAR adjudged she was centimetres offside, however, the forward grabbed a leveller against the run of play in the second-half, pouncing on a mistake by Clare Polkinghorne in defence.
Unexpectedly, it was Italy that took centre stage in this game with some great offensive drives that saw them also forge ahead through Bonansea just to see her goal disallowed for an offside.