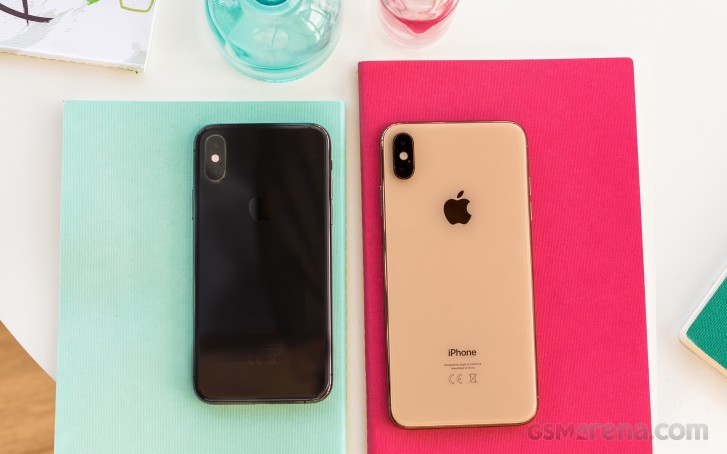 Apple iPhone 11 is nearly 5 months away and Apple has started producing the chip which is going to power the new devices. It also makes specialized chips for Macs and is working on a main Mac processor to eventually replace those supplied by Intel Corp, Bloomberg News has reported.
In addition to extra cameras for all three models, 2019 iPhones are rumored to feature a brand new A13 processor and reverse wireless charging, which will let you top up AirPods, Apple Watch, and other devices by placing them on the back of the phone.
The Apple A13 mobile chipset will be built using TSMC's second-generation 7nm node utilizing extreme ultraviolet (EUV) lithography. The A13 reportedly went into early test production in April and is planned to be mass produced before the end of this month. Apple plans to add some new components to the A13 chip, including cellular modems for making calls and internet connection. Furthermore, the new iPhone models are said to be codenamed D43 and D44 for the flagship iPhones and N104 to iPhone XR successor.
Apple is set to release the follow-up to the iPhone XR in green (apple?) and lavender colour schemes.
Although Apple's global iPhone sales have not met expectations, especially in developing markets, the iPhone XR appears to be selling pretty well in the UK.
This clearly means that the iPhone XR 2019 will comes with improved camera capabilities in terms of clicking portrait mode and optical zooming.
The same Boomberg report mentions how iPhone XS and iPhone XS will become a half millimeter thicker, and there are rumors saying this additional camera will be put alongside two more lenses on the back of the iPhone, all in one square.
By now, it's clear that Apple will keep the 2019 iPhone crop's design similar to last year's edition, yet boost the camera prowess of the handsets significantly to ward off the onslaught of super zooms and wide angles, yellow pixel revolutions, and the like, that Huawei, Samsung and others are constantly coming up with.