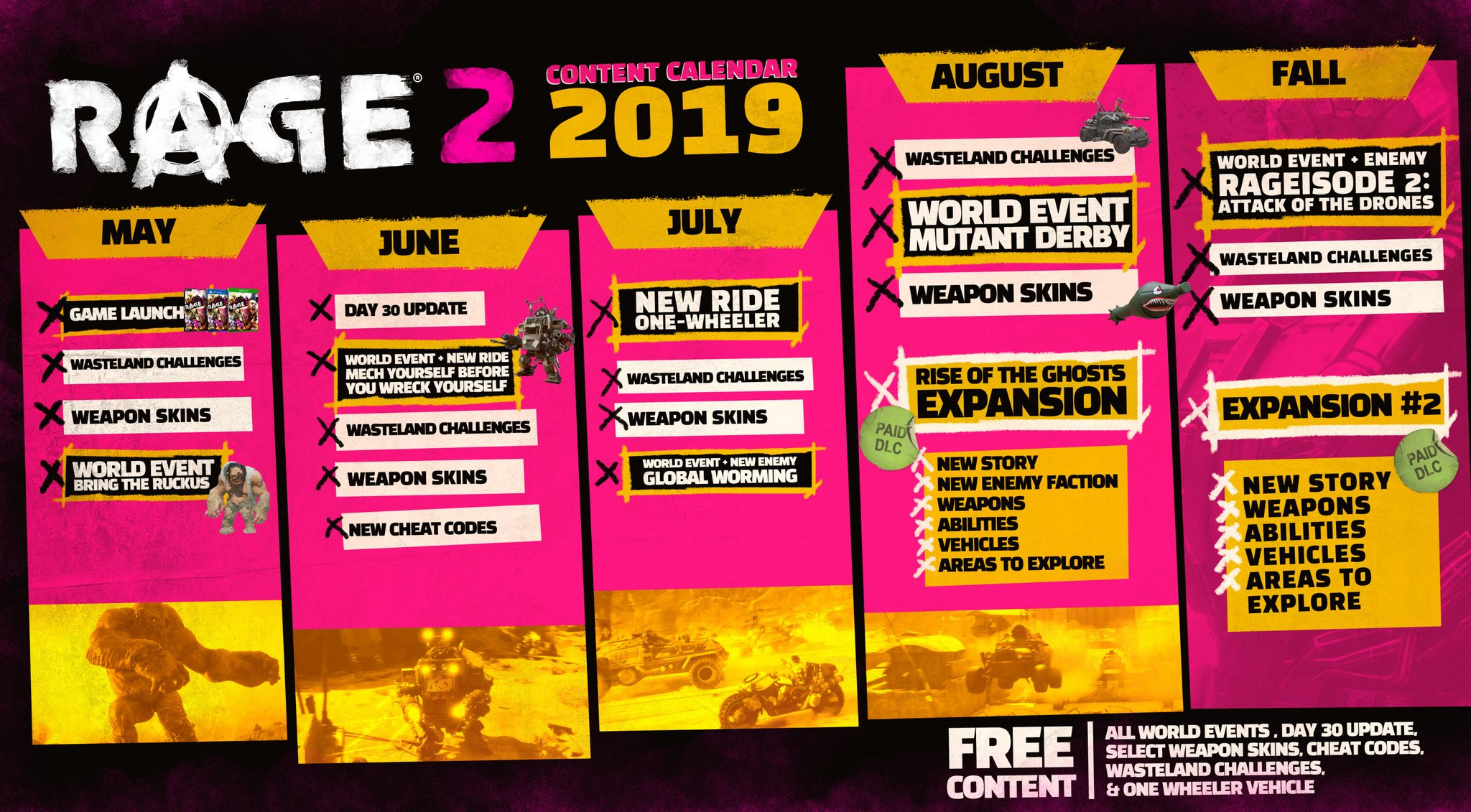 Rage 2 is just days away from release and Bethesda is celebrating the upcoming release with a brand-new launch trailer that showcases more of the bloody, gritty, and just absolutely insane antics you can get up to in Rage 2. The developers have revealed the post-launch Roadmap that shows how truly packed the calendar for the game is for the rest of 2019: players are in for vents, community challenges, new vehicles, additional enemies, new Cheats, and two huge expansions.
RAGE 2 launches on May 14, but before it gets here, let's roll back the clock to get you caught up with this launch trailer.
The first game in the series was developed by id Software and was using a revolutionary engine at that time.
Rage 2 is looking to be a bloody good time, and no I don't mean that in the typical British kind of way.
Starting the week of May 14, you can expect the first of many community challenges.
Named "Rise of the Ghosts", the first DLC will include new story, a new enemy faction, new areas to explore, new weapons, vehicles, and abilities. Should the first community challenge succeed, everyone will earn the Vomit Comet Pistol skin. June also gets a World Event called Mech Yourself Before You Wreck Yourself, which comes with a mech ride, as well as more Wasteland Challenges, Weapon Skins, and cheat codes. All this was tweeted out by the official Rage 2 Twitter account.
Pick up Rage 2 on PS4, Xbox One and PC on May 14th. There will also be an event where a massive new enemy joins the wild open-world of Rage 2.