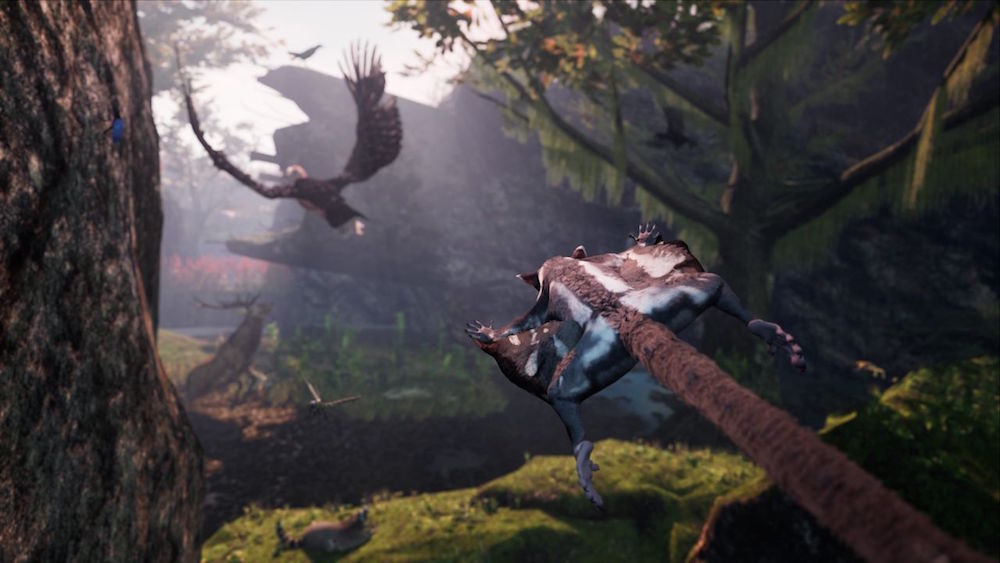 Set in the distant future a natural disaster threatens your home, and to survive you must find safety deeper in the forest.
Players can zip around the world using the possum's elastic skin to glide through forests, caverns, and swamps, all looking breathtakingly gorgeous. Adorable and cunning in nearly any situation, at least as presented in the trailer, it's up to you, the player, to control the sugar glider and ensure their safety and survival.
As you make your way across the world of Away, you will encounter living, breathing ecosystems filled with predators and prey of all shapes and sizes. Do you have what it takes to survive the wild? But be careful not to bite off more than you can chew... Inspired by nature documentary, the game will show you what it is like living in nature. Away has been in development for about three years.
Having worked on the soundtrack for nature documentaries such as Life and Planet Earth II, the developers partnered with award-winning composer and audio director Mike Raznick to compose Away's orchestral score.
The Survival Series was just announced during Sony's latest PlayStation State of Play stream and looks to give us a glimpse at the journey of an animal on the run just trying to survive.