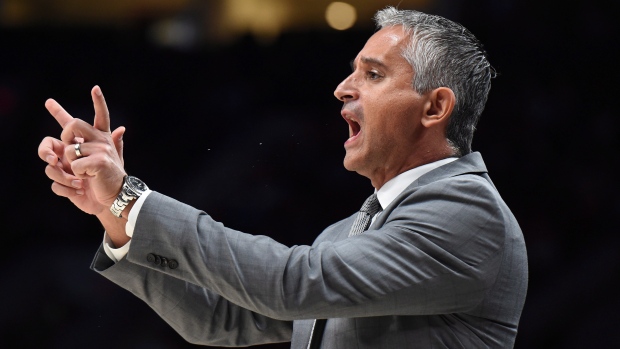 The Suns fired head coach Igor Kokoskov on Monday, the team announced.
The Suns finished 19-63 in Kokoskov's only season in the desert, worst in the Western Conference.
"After extensive evaluation, I determined it is best to move in a different direction with our head-coaching position", newly promoted general manager James Jones said.
ESPN's Adrian Wojnarowski reports that the Suns are hoping to hire Monty Williams as the team's new head coach.
Jones became the full-time GM after the Suns removed the interim tag earlier this month and his first big move was to fire Kokoskov, an assistant with the franchise from 2008-13. Williams is a hot name in this season's coaching carousel, though the Suns will have competition for him with at least the Los Angeles Lakers.
Igor Kokoskov's message during the Suns' final team meeting was about growth, star Devin Booker recalled.
The first coach to be born and raised outside the U.S.in National Basketball Association history, Kokoskov's hiring was announced less than year ago to replace Earl Watson.
To paint a picture of just how unstable the franchise is, the Suns' next head coach during the 2019-20 season will be their fifth head coach in the past five seasons. Jay Triano was the Suns' interim coach for most of the 2017-18 season. They have posted an 87-241 record in the last four seasons and haven't won more than 24 games in any of those seasons.
Instead of a revitalizing season, the Suns continued to mire in mediocrity, missing the playoffs for the ninth straight season. Former Suns point guard Goran Dragic was the MVP of that tournament.