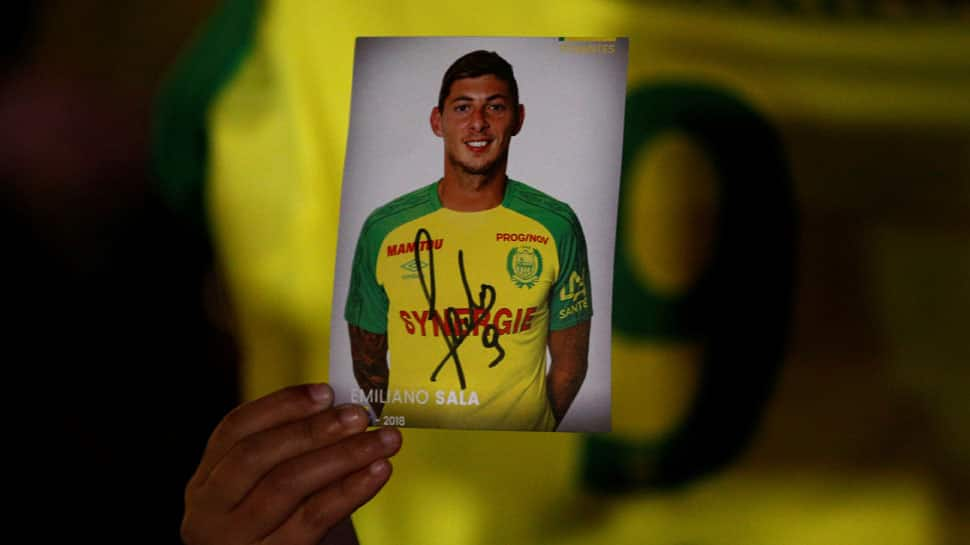 Sala was aboard a plane along with pilot David Ibbotson that disappeared on January 22 when the Piper Malibu aircraft carrying them from Nantes, France to Cardiff dropped off the radar over Guernsey.
Romina Sala, sister of missing footballer Emiliano Sala, has posted heartbreaking images showing the tragic striker's dog, Nala, awaiting the arrival the Argentine striker, with the caption "Nala is waiting for you".
She wrote alongside the poignant snap: "Nala is waiting for you, too".
It has been two weeks since the plane lost contact with Air Traffic Control near Alderney.
"The best outcome for the families would be to find the plane and recover both bodies", marine scientist David Mearns said.
Wreckage of the plane was found over the weekend.
The UK's Air Accident Investigation Branch (AAIB) confirmed on Monday that a body is visible in the wreck, which is about 67m deep.
The Cardiff City striker had put the dog into kennels ready for his move to Wales and Nala is believed to be one of the reasons he returned to France. "The AAIB is now considering the next steps, in consultation with the families and the police", A spokesman for AAIB said.
Asked whether an attempt would be made to recover the aircraft and the unidentified body that a remotely operated vehicle found on board, he said only: "An underwater operation will be conducted over the next couple of days".
"Regardless of the results, we will not be making a further statement until the families have been informed".
'There's a much greater chance they will get answers if (the plane is) recovered'.
Mr Mearns continued: "I haven't spoken to them verbally, but they were devastated the last time we were here and frankly the news is worse today".
"ROVs are sometimes able to grab on to items, but whether that would happen I don't know", Taylor said.
The AAIB said it had now concluded it was the missing Piper Malibu aircraft, issuing an underwater image of the crashed plane with part of its registration number - N264DB - clearly visible.
Sala's father Horacio earlier spoke of his shock that the plane had been found, after a private search organised by the family.