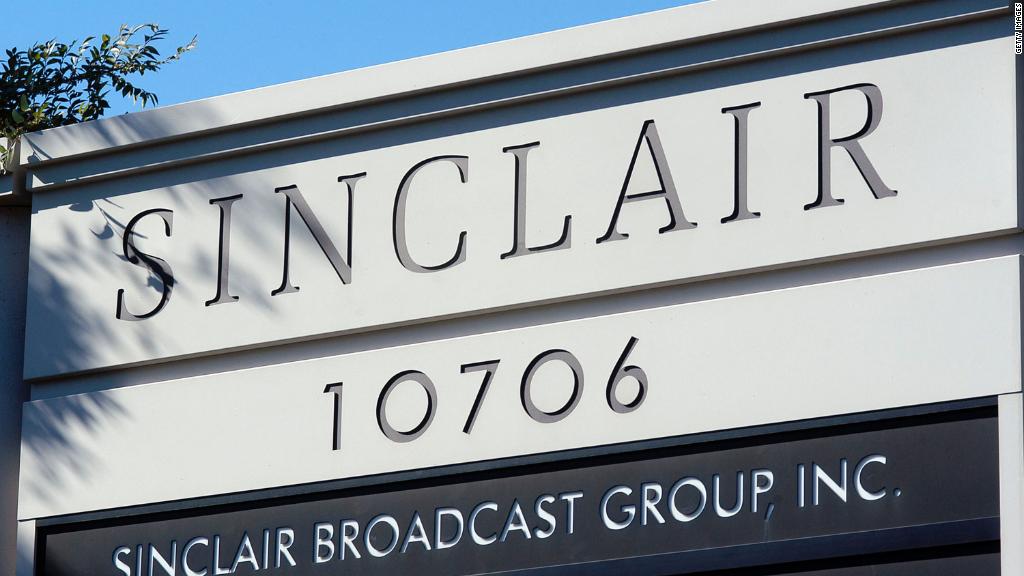 Tribune, which is on the hook for a $135million breakup fee, filed a lawsuit against Sinclair, the largest U.S. broadcast station owner, alleging material breach of contract 15 months after the merger was first announced.
Tribune Media Co., which is on the hook for a $135 million breakup fee, said Thursday that it is filing a lawsuit against Sinclair, citing breach of contract.
Tribune said it will sue Sinclair for breach of contract, arguing Sinclair's negotiations with the US Justice Department and FCC were "unnecessarily aggressive".
Sinclair Broadcast Group had offered to buy the Chicago company's 42 TV stations and had agreed to get rid of stations in some markets to gain regulatory approval. Sinclair has been scrutinized for its ties to the Trump administration. Sinclair also refused to sell certain stations that would have helped the deal secure regulatory approval, Tribune claimed in a news release. "As elaborated in the complaint we filed earlier today, Sinclair's entire course of conduct has been in blatant violation of the merger agreement and, but for Sinclair's actions, the transaction could have closed long ago".
The two companies had until midnight Wednesday to call off their deal.
A sticking point for regulators at the FCC and the Justice Department was a series of side deals that Sinclair had proposed in order to bring the combined company into compliance with regulations on the number of local TV stations a company could own.
The FCC raised questions after Sinclair had proposed to sell WGN to Maryland auto dealer Steven Fader, a longtime business associate of Sinclair Executive Chairman David Smith, as Sinclair would largely continue to operate the station under a services agreement.
'In light of the FCC's unanimous decision, referring the issue of Sinclair's conduct for a hearing before an administrative law judge, our merger can not be completed within an acceptable time frame, if ever, ' said Tribune Media Chief Executive Officer Peter Kern.
"This uncertainty and delay would be detrimental to our company and our shareholders".
The lawsuit, filed in Delaware Chancery Court on Thursday morning, uses similarly tough language regarding Sinclair and seeks damages "including but not limited to approximately $1 billion of lost premium to Tribune's stockholders and additional damages in an amount to be proven at trial". At the time, President Trump tweeted his support of the company.
Free media advocacy groups cheered the demise of the deal. "This deal would have contributed to the trend where "local" news and "local" programming is created or scripted out of town".
The deal could still come back together but for now, it looks to be dead. "But we expect more efforts from the media titans in the future to tighten their grip on the information marketplace".