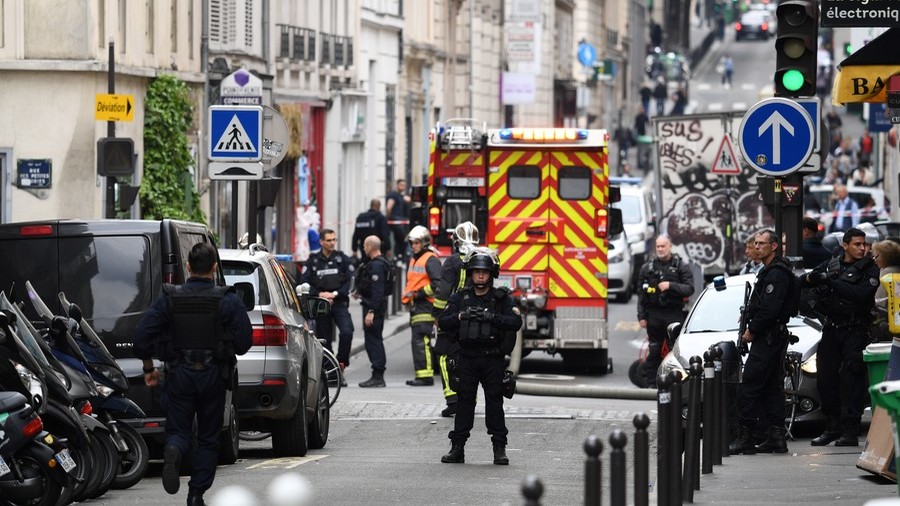 An armed man in Paris claiming to have explosives, has reportedly taken at least 3 people hostage.
Videos and images from the scene posted on social media show police officers outside a building in central Paris's Petites Ecuries street, near the rail hub Gare du Nord.
"The individual has been arrested and the hostages are out of danger", Interior Minister Gerard Collomb said on Twitter.
Police would not immediately confirm whether the person holding the hostages was armed or describe the nature of his demands. A pregnant woman also managed to escape and was being treated for shock by ambulance services on the scene. But the police source said he had asked to communicate with the Iranian embassy so that they could convey a message to the French government.
The hostage was allegedly hurt after being hit with a wrench as the hostage-taker, who has not been identified, entered the tech store on the afternoon of June 12.
There initially were three hostages, but one was reportedly freed shortly after the hostage-taking began at about 4 p.m.in the office of a startup, police union official Yves Lefebvre said.
This is a breaking news story.