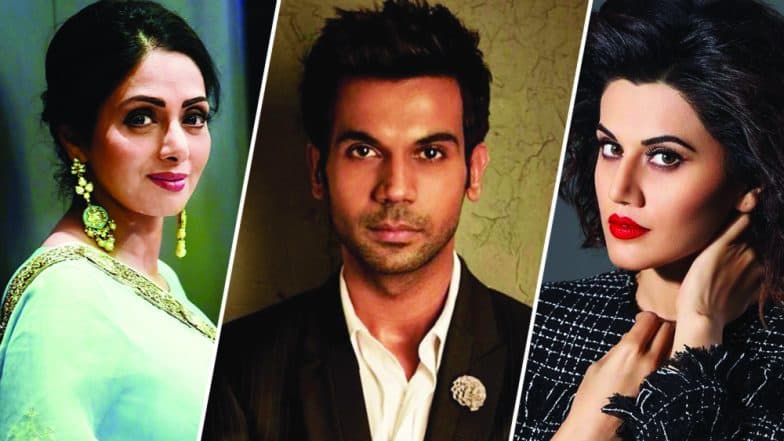 Shekhar Kapur, who headed the jury this year, said that he was stunned by the quality of films, especially those in regional cinema, that were nominated this for the National Film Awards in 2018.
Late veteran actress Sridevi was conferred with the Best Actress National Award for her stupendous performance in "MOM" making her the first actress in the history of National Film Awards to be given an award posthumously in that category. "Finally, we ended up with one award for best film but I was expecting best actor for Tara because she has done a brilliant performance in this movie which reflects the present situation of our society". Responding to the news, Tripathi, who played a cynical CRPF officer, Aatma Singh, in Newton, said, "I am absolutely delighted". Taking to Twitter, Rajamouli wrote, "Congratulations to our entire team of #Baahubali2 for being awarded the "Best Popular Wholesome Entertainment Film" at the 65th #NationalAwards". The Feature Film Central panel was headed by Shri Shekhar Kapur, an eminent filmmaker known for his works in Hindi cinema and global cinema.
Newton adjudged as the Best Film in Hindi.
He is famous for his realistic acting and choice of interesting roles, has been a recipient of the prestigious Kerala State film awards several times. I'm really happy; it's great news for me because it was our film.
"As we approach his first death anniversary, it's such a lovely way to celebrate his life and work because, at his core, he wasn't just an actor but also a lifelong film fan!" his son Rahul wrote on Twitter. She is not with us today but her legacy will always live on. She also did Tamil film Puli during her second stint. I would like to thank the jury and of course my lyrics writers, music composers and choreographer Ganesh [Acharya] ji.
'We are thankful to the jury for appreciating us. This wouldn't have been possible without an incredible cast and crew, and the love and support from the locals of Chhattisgarh during the shoot. "They have also worked hard for 10-12 years, they too have a career". Special Jury Award in the Non-Feature category was given to "A Very Old Man with Enormous Wings And Monday", directed by Prateek Vats and produced by Films Division.