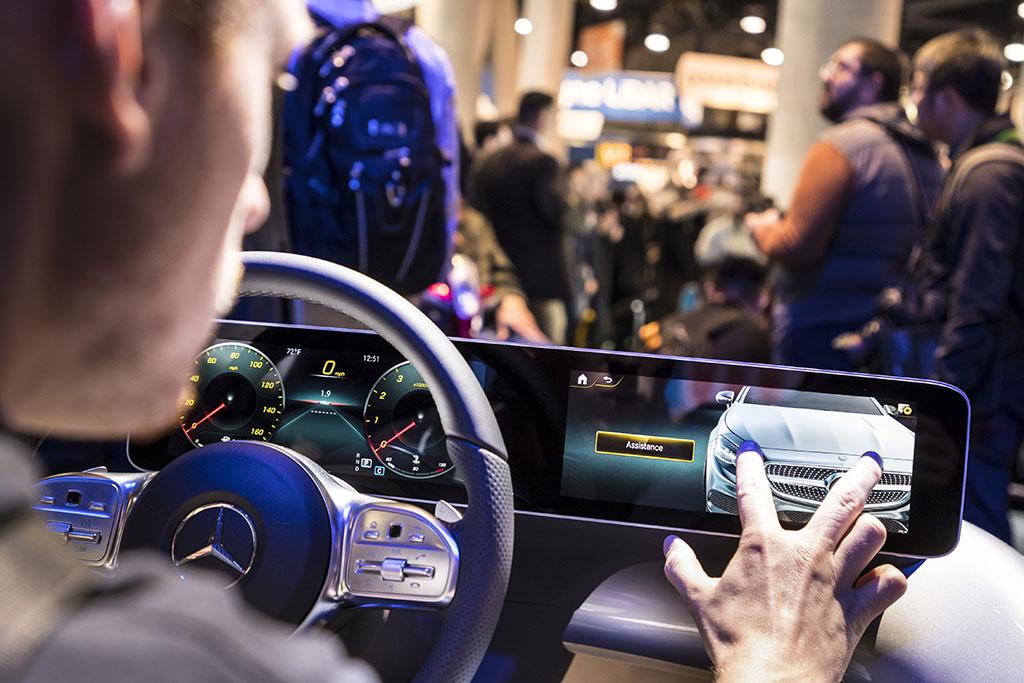 Recent reports have revealed that automaker Mercedes-Benz has joined the fray of voice assistants with the Mercedes-Benz User Experience, which was announced during this year's Consumer Electronics Show (CES). This fully digital infotainment system is expected to debut in the A-Class later this year.
Where Mercedes previously relied heavily on a somewhat confusing touchpad controller, MBUX offers more options. The mid-range MBUX brings together 7.0- and 10.25-inch screens, whilst the range-topping system combines two 10.25-inch screens with a resolution of 200 dpi (1920x720 pixels).
Aside from making the riding experience of the driver and passengers of the auto convenient and fun, Mercedes said that MBUX creates an emotional connection between the vehicle and the people in it.
Three versions have been confirmed, with the most basic of MBUX coming with one 7.0-inch display for the instrument cluster and one 7.0-inch display for the infotainment. Users can also integrate voice-control devices like Google Home and Alexa into the interface.
"Hey Mercedes, can I wear flip-flops tomorrow?" he asked, which prompted what may have been a recording of the voice-control system to respond that the weather would be too cold for flip-flops. To command the vehicle to do something, users can simply say "Hey Mercedes".
The artificial intelligence-equipped MBUX system can be personalized and adapted according to drivers' preferences, and features "over-the-air" updates. While some of those features are starting to become in luxury vehicles, Mercedes-Benz hopes MBUX will separate itself from competitors with its simple, intuitive design. If the navigation system detects a route frequently driven, the navigation will start to that location, or if the driver regularly listens to a particular radio station at a certain time, it will switch over to that station at the proper time.