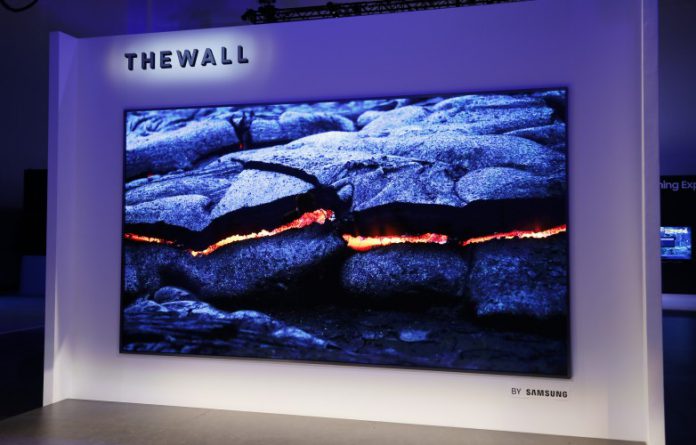 During the Consumer Electronics Show in Las Vegas, the South Korean company showed off this behemoth television, and explained why it will soon leave any other competitor in the dust.
Few of the new TVs will cost as much as Samsung's 146-inch, modular, Micro LED television, dubbed The Wall, however, but the company also revealed it would also launch an 85-inch 8K television in Australia later this year.
The Consumer Electronics Show kicks off at the end of this week and we will come again with the last CES news for you.
As we mentioned previously, the Wall by Samsung measures 146-inches and comes with a self-emitting panel which uses MicroLED technology to produce pictures. The Wall is a modular television that dwarfs anything else on the show floor.
Samsung is taking the idea of a "big screen TV" to the next level. These smaller than normal LEDs provide the background lighting separately for each pixel, unlike in traditional LED backlit LCD TVs. Like OLED, micro LED tech creates light and color right inside a TV's pixels themselves and thus doesn't require any sort of large, bulky LED backlight arrays. It can transform into any size, and delivers incredible brightness, colour gamut, colour volume and black levels. In other words, aside from its ridiculous size, The Wall is as close to the ideal new TV as we've seen so far from any brand. Plus, unlike OLED, MicroLED promises zero burn-in issues.
As expected, many of these are TVs, as CES is the TV trade show. That means that the TV is made of a bunch of smaller squares that are put together.
Samsung is planning another press event in March, where more details about The Wall will be given.