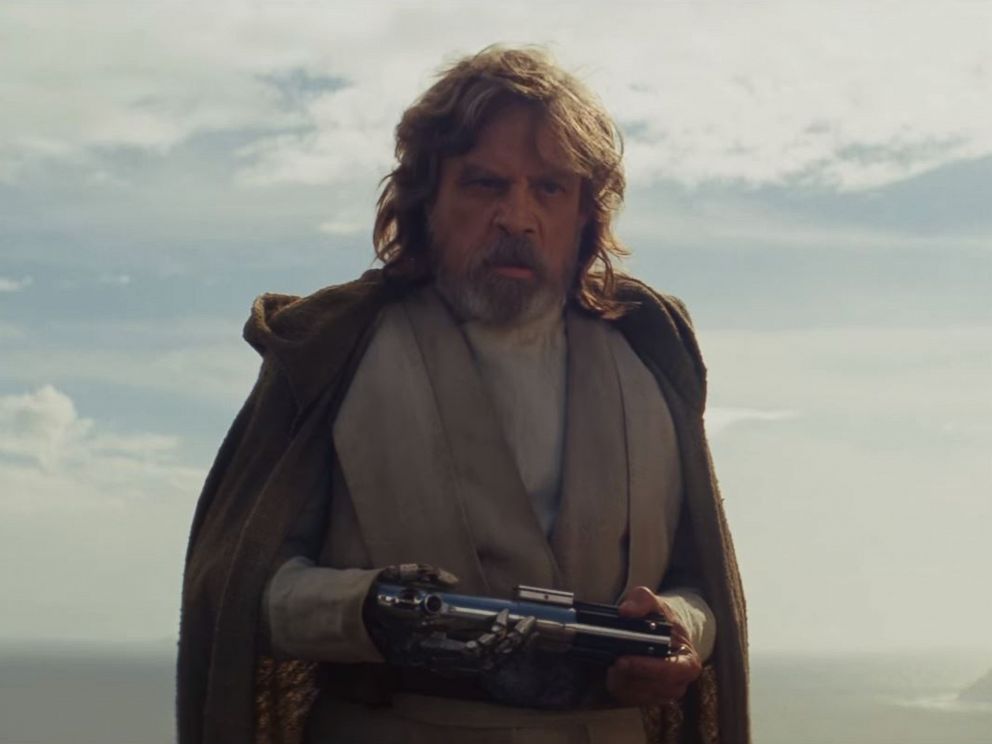 While her character Rey became an instant favorite with "Star Wars" fans around the globe, young and old, Daisy Ridley gave her 2015 "Force Awakens" performance a big thumbs-down.
Mark Hamill wants nothing to do with the cynicism surrounding the Porgs in The Last Jedi and he will continue his crusade to troll Star Wars fans at every turn he gets. There are a lot of roads this new Star War saga could go down and this was one of the more popular theories on the Internet.
Speaking in an interview with Elle for the magazine's upcoming December issue (via Digital Spy), Ridley said that she didn't really think her debut as Rey was all that good, admitting that she also "struggled" while dealing with the pressure of the film's sequel, Star Wars: The Last Jedi.
She didn't expand on why she hated her performance, but perhaps it was director J.J. Abrams' calling her performance "wooden" on the first day of shooting that shook her confidence.
"I went to her house and we talked about [psychiatrist and psychoanalyst Carl] Jung because my dad loves Jung, and we were talking about dreams, and I left and got super emotional, not because she's famous, but because she's incredible", Ridley recalls about meeting the entertainment icon. "I thought I was gonna cry, I couldn't breathe".
"I'm highly dramatic, so it's all, "Oh, my God!'..."
But she teases that this film will be different, especially in terms of her onscreen companions. Hamill shared a version of Edvard Munch's Scream painting, but with the shrieking Porg from The Last Jedi trailer Photoshopped over the head.
But will the duo be able to co-exist and learn from each other?
It should be noted that the eighth installment, "The Last Jedi", in the epic sci-fi franchise "Star Wars" will hit theatres on December 15.