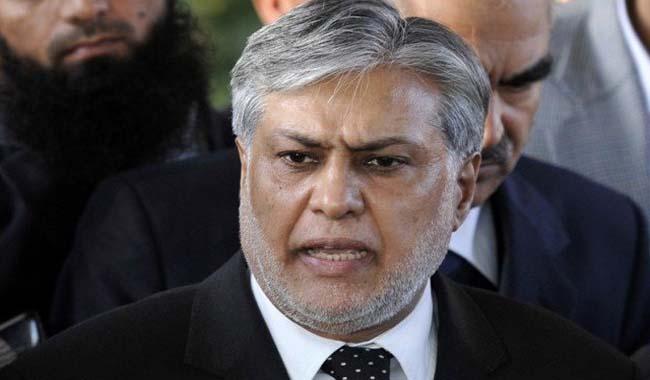 The accountability court hearing graft references against Finance Minister Ishaq Dar issued non-bailable warrants after the minister failed to appear for the court hearing on Tuesday. Quddusi told that the minister will fully recover in three to six weeks.
Accountability Judge Muhammad Bashir issued non-bailable arrest warrants of the Finance Minister over his perpetual absence from the court proceedings.
It is worth mentioning here that the accountability court had turned down Ishaq Dar's plea to get exemption from appearance on medical grounds during the previous hearing.
The judge enquired from Ahmed Ali Quddusi about when Ishaq Dar, who is now in London apparently for heart treatment, will appear in the court?
The hearing was adjourned till Nov 21.
The minister had requested the court to continue the case by appointing a legal representative for him.
Finance Minister Ishaq Dar, once the most powerful men in the Pakistan Muslim League-Nawaz government, is likely to be removed from ministerial slot in the wake of corruption case against him while his role has drastically been curtailed in governmental affairs.
In its reference against the finance minister, NAB has alleged that "the accused has acquired assets and pecuniary interests/resources in his own name and/or in the name of his dependents of an approximate amount of Rs831.678 million (approx)".
The court also issued show-cause notice Dar's surety-giver Ahmed Ali Qudoosi who was present in the courtroom.
The reference alleged that the assets were "disproportionate to his known sources of income for which he could not reasonably account for".