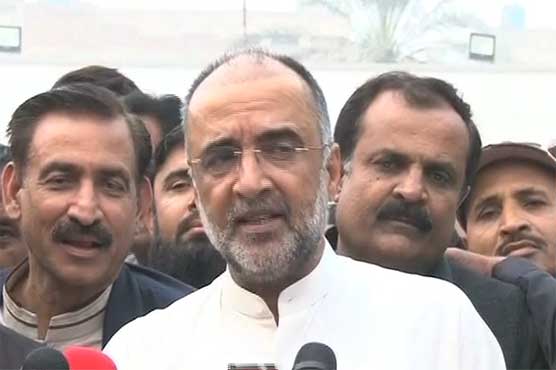 Punjab Chief Minister Shahbaz Sharif on Monday described a self-reliant, prosperous and strong Pakistan as the destination and said the PML-N had worked with tremendous zeal and hard work to achieve the goal.
The Pakistan Muslim League-Nawaz (PML-N) is now facing political uncertainty in the wake of corruption cases against its top leadership. In the meeting, the party leaders chose to launch a mass public campaign for the 2018 general elections starting with a rally in Abbottabad on November 12. During the meeting, it was decided that contact with other parties for passing the delimitation bill would be made.
The PML-N will also form a board for Senate and National Assembly with an aim to highlight the government's performance in view of the forthcoming polls.
The issue of fissure in the party continued to haunt the ruling party, as a private media outlet reported that the division within the party was noticeable, with some members advocating politics of resistance while others stressing that the party should adopt the approach of reconciliation, sources said.
The party also decided that the "minus-Nawaz" formula was unacceptable under any circumstances, the report added.
The minister said Nawaz Sharif was the most popular leader in the country, who launched number of mega projects including China Pakistan Economic Corridor (CPEC). Three cases were registered by the National Accountability Bureau (NAB) on September 8 against Sharif, his children and son-in-law in the Accountability Court of Islamabad, following a verdict by the Supreme Court. The country's Finance Minister, Ishaq Dar, was also penciled down for prosecution.