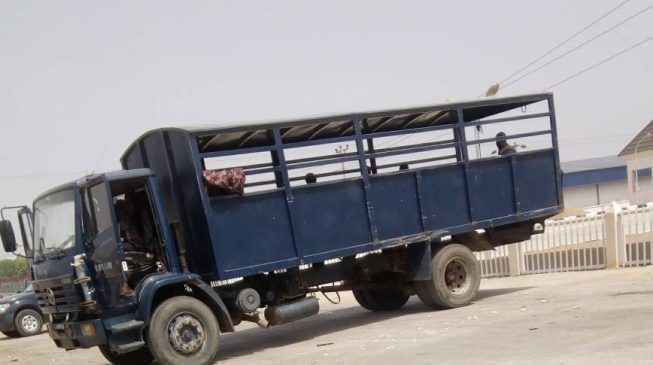 The Islamic Movement of Nigeria (IMN), otherwise known as Shia, on Sunday accused the Nigeria Police of killing two of their members while on their annual trek from Kano to Zaria.
The incidence started when members of the sect started procession from Kofar Mazugal inside Kano metropolis at about 10a.m. and had their afternoon prayers at Kofar Nasarawa.
The sect members also terminated their walk at the popular Lado overhead bridge along Zaria road in the metropolis.
Almost 100 IMN supporters were killed when Nigerian forces fired live rounds and tear gas at mourners during a peaceful march ahead of the Arbaeen mourning rituals, which mark 40 days after the martyrdom anniversary of Imam Hussein (AS), the third Shia Imam.
Reports indicate that the Shi'ia members who were on procession to mark their ArbaeenTrek 2017 in the state were dispersed by mobile policemen who allegedly shot both teargas and live bullets at them. Many people were reportedly injured.
Meanwhile, a London based human rights group, IHRC, has reacted to the purported incident in a statement in which it called for restraint on the part of the police authorities in the state.
However, a statement signed by the Police Public Relation Officer, Magaji Musa Majia, said the arrested Shi'ite members comprised five females and five males would soon be to arraign in court for prosecution.
"We are concerned at reports of this build-up, given past attacks on the movement by the police and armed forces. We demand the Nigeria police and authorities de-escalate the situation immediately", said Islamic Human Rights Council (IHRC).
In a statement in Kano, the president of the movement's media forum, Ibrahim Musa alleged that two persons were killed by the force while many sustained injuries.
"I only know that Kano State Police Command has warned them to stop the planned procession", he said.
But in order to ensure safety of lives and property, Majia said security operatives were drafted to the scene to ensure safety of lives and property.