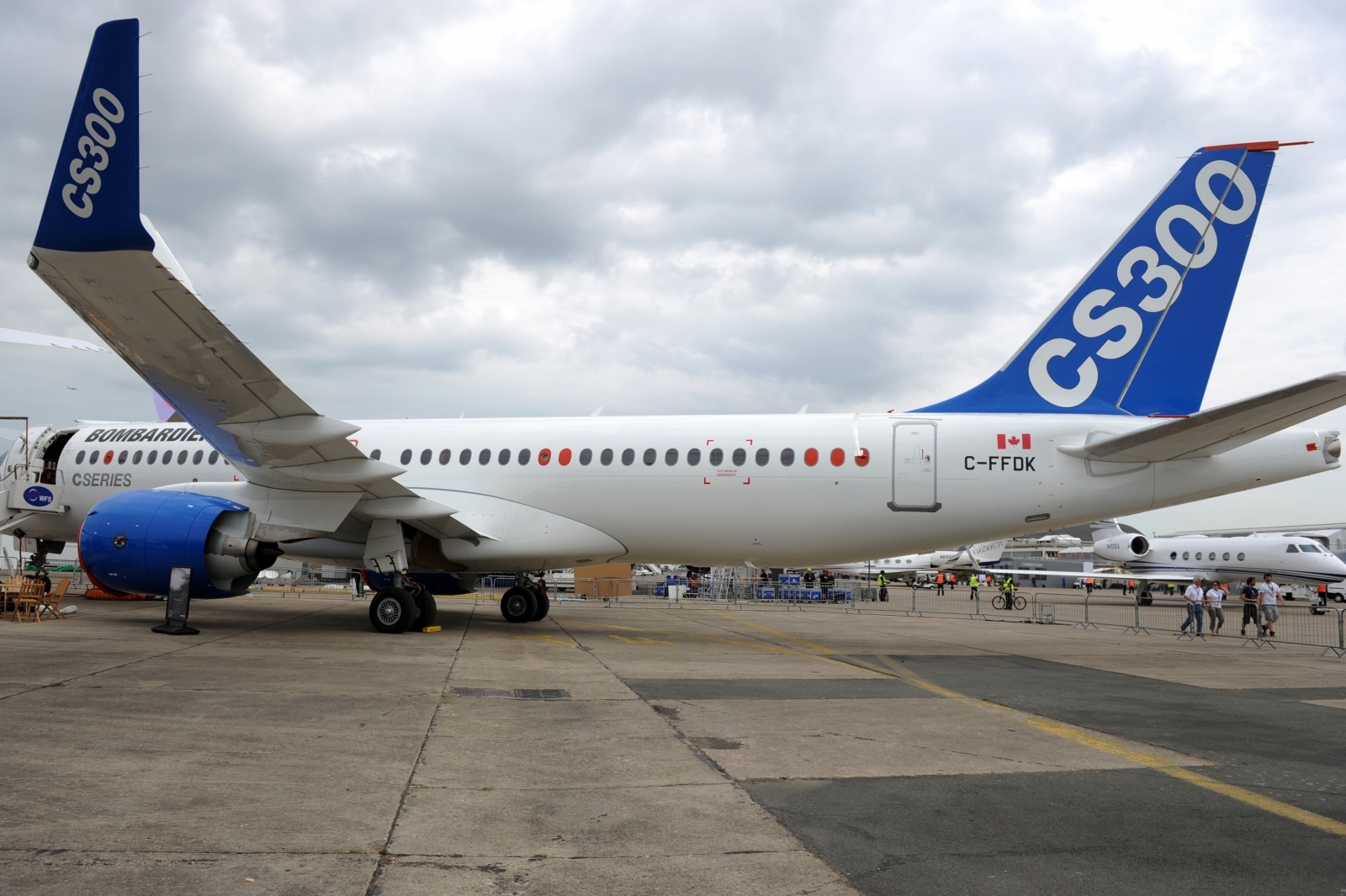 Prime Minister Theresa May has asked US President Trump to help broker a deal in the spat between Boeing and Canadian aerospace giant Bombardier.
And she wants Trump to convince his side to back down.
The Times revealed Mrs May raised the issue with the US President in a phone call last Tuesday amid pressure from DUP leader Arlene Foster, whose MPs are now in an arrangement to prop up the minority Conservative UK government.
American manufacturer Boeing has complained to the U.S. authorities that a deal between its Canadian rival Bombardier was unfairly funded by their native country - including a £113m loan from the British government for its new C-series plane.
May has been warned if Bombardier is ruled against in the U.S. - and the country refuses to order the planes - its operation in Ireland could be killed off risking all 4,500 jobs at the company's airplane-wing production factory in Belfast.
Around 4,500 workers who make wings at the facility are under threat and it is understood DUP leader Arlene Foster leant on the PM over the issue.
Bombardier is Northern Ireland's largest manufacturing employer and May's governing Conservatives are dependent on the support of a small Northern Irish party for their majority in parliament.
It followed a visit from Greg Clark, the business secretary, to Chicago last month to meet Boeing's chairman and chief executive and plead with them to drop the case.
However, with the president's "America first" rhetoric, May could be out of luck. The commission ruled in June that Boeing may have been harmed by sales of C Series aircraft at less than fair value.
Bombardier said: "We are very confident the United Kingdom government understands what is at stake and will take the actions necessary to respond to this direct attack on its aerospace industry".
Boeing has alleged that Bombardier engaged in "price dumping" by agreeing to sell 75 of their planes for nearly US$14m below their cost price.
The US-based International Trade Commission is set to make an initial ruling on the case later this month.
May has been praised for her effort to influence the case, in Ireland. "This is hugely important for Belfast".
"Boeing had to take action as subsidised competition has hurt us now and will continue to hurt us for years to come", the company said in a statement.
"This is the normal course of action for addressing instances where a competitor is selling into the USA market below cost, and we will let the process play out", it added.