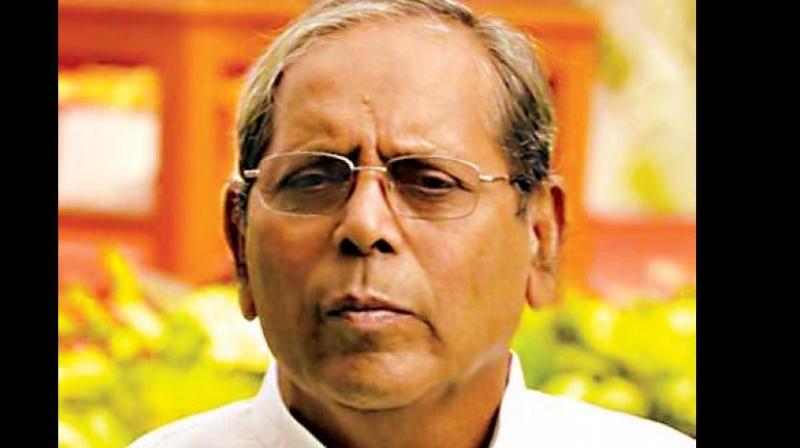 Former Chief Minister B.S. Yeddyurappa's PA, Santhosh, was interrogated by the CID officials in connection with former minister H.Y. Meti's sex tape, as it was found that Santhosh was in constant touch with RTI activist Rajashekar Mulali, who was in possession of the sex tape.
Meti had resigned from his Cabinet post in December a year ago following allegations that he had featured in a sex tape that was made public by RTI activist Rajashekar Mulali.
She also said in her complaint: "Meti's supporters kept me in wrongful detention for three days after a video was telecast in news channels".
She said she had not revealed this earlier because the former Minister's supporters had threatened her. "I filed a complaint against the people who released the video and others as they threatened me into doing so". She also requested protection for herself and her family members, saying she faced threat from Meti's supporters.
The tape allegedly involved Meti taking advantage of a woman who had approached him for a favour. The woman met Dutta at the state police headquarters and filed her petition, seeking legal action against Meti. On December 11, 2016, the woman working in the state Ayush Department had claimed that Meti had sought sexual favours from her in return for a transfer.
In the letter, she has accused Meti of raping her on several occasions.
Alleging that the minister's gunman, Subhas Mugalkhod, a district armed reserve (DAR) policeman, was behind the conspiracy to tarnish his image, the woman claimed the four men had taken her to the Hubballi bypass road on November 22 and forcibly recorded her statement against him.