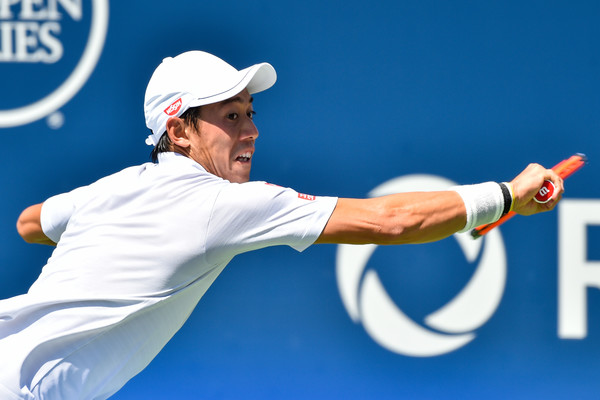 Nishikori was scheduled to play at this week's Cincinnati Masters, a warm-up event for the U.S. Open, but withdrew when he felt a sharp pain in his wrist during practice on Sunday.
Kei Nishikori will sit out the remainder of the season due to rupturing his right wrist tendon, his management firm said Wednesday.
"Kei hit a serve and heard a "pop" in his wrist", his manager said in a statement. On top of that we have sent MRI results to three other wrist specialists to ensure we get several independent opinions from specialist.
Nishikori has chosen not to have an operation on his wrist "at this stage", according to Van Lindonk.
The Japanese joins Novak Djokovic and Stan Wawrinka in calling a premature end to his schedule for the year, while Andy Murray - soon to be replaced as world number one by Rafael Nadal - and Roger Federer also have fitness concerns.
Wawrinka had surgery on his left knee, while Djokovic has a problem with his right elbow.
Nishikori's last match of the campaign was a three-set loss to Frenchman Gael Monfils in his opener last week at Montreal.
The 27-year-old Asian number one will miss the upcoming US Open, on the NY hardcourts where he has produced his best Grand Slam results - a 2014 runner-up finish and a semi-final run last year. Nishikori advanced to his second major semifinal in NY a year ago, before losing to Wawrinka.
Nishikori has repeatedly dealt with injuries during his career, although he has managed to be ready for Grand Slam tournaments, participating in 21 in a row until now.
Nishikori ends 2017 with a 30-13 record and two appearances in tournament finals.