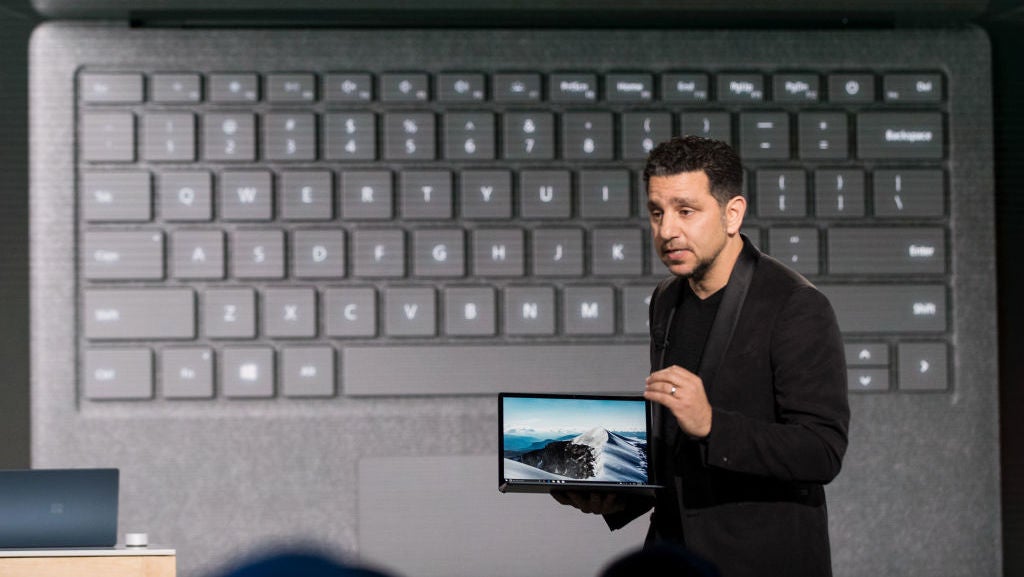 Microsoft has responded to criticism of its Surface products after US-based consumer group Consumer Reports (CR) criticized their reliability.
In the chart, it can be seen that the worst offender for 90-day Microsoft Surface device return rates is the Surface Book, which reached a peak of 17 percent within its launch period and remained over 10 percent for six months. Consumer Reports now says that it cannot recommend any other Microsoft built tablet because of "poor predicted reliability". Surface Laptop is powered by this new OS with an option to upgrade to Windows 10 Pro for free before the end of this year. According to the memo, issues with Surface Pro 4 and the Surface Book at the time of their launch were Intel's fault thanks to problems with the "Skylake" generation chipsets. Panay also points out that the "incidents per unit" (IPU) for Surface devices is extremely low at less than 1%, and return rates have been improving. But reportedly another trusted source said that Microsoft made that up and the real issue has to do with custom Surface drivers.
Microsoft had added the new Surface Laptop in their Surface Family devices at their Education focused event in April 2017. He also says that some of the issues that Consumer Reports calls problems, like a frozen or unresponsive screen, are just minor problems easily rectified by the user.
With that, the organization maintained they can no longer "recommend any other Microsoft laptops or tablets because of poor predicted reliability in comparison with most other brands". The Surface Book still has the worst return rate among the devices, but now down to only over 4 percent.
Microsoft believes that it has fixed the issues that caused Consumer Reports to withdraw its recommendation, and the memo reveals that the company will soon propagate data on the strong quality and positive customer experience for Surface devices.
Meanwhile, Consumer Reports also stated that their decision not to recommend Microsoft's Surface products is also effective for the newest Surface Pro tablet released in June.