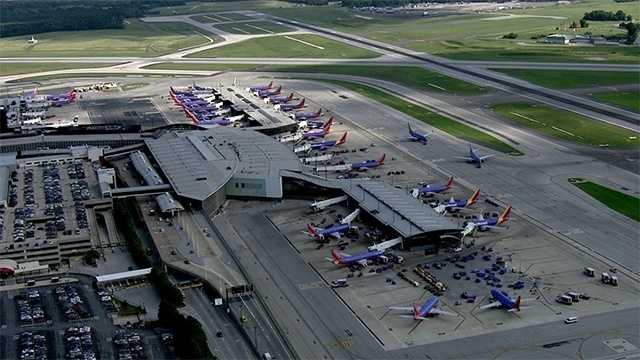 An emergency evacuation of a FAA facility in Leesburg, Virginia is impacting flights at Richmond International Airport.
Baltimore-Washington International Thurgood Marshall Airport, Washington Dulles International Airport and Reagan National Airport were all impacted, with flights halted for several hours. The FAA said Monday night it was working to ventilate the facility.
According to Fox5DC.com, airport officials revealed the FAA air traffic control facility in Leesburg had to be evacuated at around 6:40 p.m. ET due to fumes from construction work at the facility filling the building. No planes coming or going.
"The center handles high altitude flights over the area". BWI spokesman Jonathan Dean says airlines have resumed routine operations, with some cancelations.
Rinehart said 51 people were evaluated after the evacuation and one woman was sent to Inova Hospital in Lansdowne as a precaution.
Controllers resumed operations at about 9:30 p.m., but hundreds of flights were delayed or disrupted in the intervening time.
However, a statement from the Metropolitan Washington Airports Authority said that flight cancellations and delays are "expected to continue into Tuesday", and warned passengers to "check with their airline for specific information about their flight".