Archive | Markets
Agriculture Minister David Littleproud says the "parasites" responsible for spiking strawberries should do hard time in jail. Six strawberry b...
Currently, India pays its third largest oil supplier in euros using European banking channels. They said the European Union has been telling...
Oil prices dipped on Friday after falling in the previous session as US President Donald Trump urged OPEC to lower crude prices ahead of its...
Jack's is named after Jack Cohen, who in 1919 founded the business that became Tesco. The store in Chatteris, Cambridgeshire, was unveiled on ...
The mid-size electric SUV will compete with the Tesla Model X, Jaguar I-Pace and recently revealed Mercedes-Benz EQC when it arrives in loca...
The bank reported that online and telephone operations went down at 10am. By 5.30 pm, Barclays' website suggested online and mobile banking wa...
The agency started the 5-Star safety ratings program in 1993 and Tesla's Model X and Model S , which has been the subject of at least one NHT...
The latest figures by Kantar Worldpanel, for the three months to 9 September found that Aldi and Lidl had grown their respective market shares t...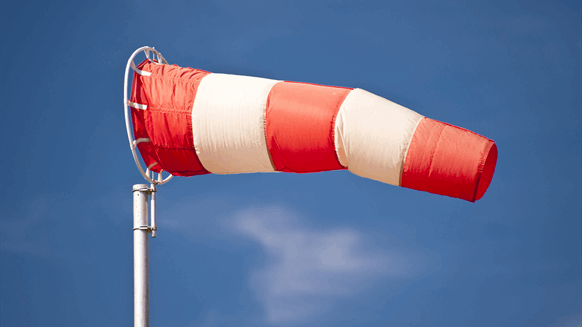 Iran's oil exports are falling as more buyers, including its second-largest buyer India, cut imports ahead of US sanctions that will be re-im...
In Canada, a company known as Molson Coors Brewing Co. partnered with a cannabis maker- Quebec's Hexo's Corp.to manufacture cannabis drinks. A...
Subsequently, the flight, 9W697, was turned back to Mumbai . At least 30 passengers suffered nose and ear bleeding, while others complained...
The Audi e-tron midsize SUV will be provided in the United States in 2019 at a starting cost of $75,795 before a $7,500 tax credit. The E-...
If Amazon follows through with the rumored plan, it would pose a threat to convenience store chains like 7-Eleven, which must bear the expense...
Alibaba founder Jack Ma said his ambitious pledge to create one million jobs in the United States had been scuppered by the trade row be...
As cited by the newspaper, an engineer for sister company Haeco was unsure as to how the mistake could've happened. "Good on you, CX PR team, ...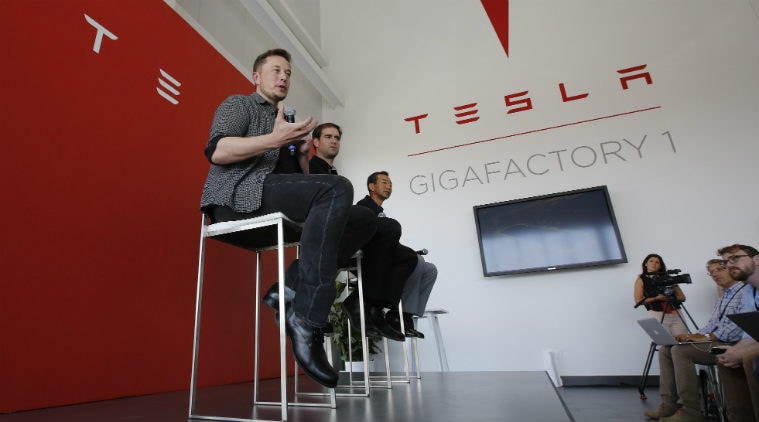 Tesla said it was contacted by prosecutors after Musk tweeted last month while driving to the airport that funding was secured to take the c... Organizers said the protest targeted multiple restaurants - but not every local McDonald's - in each of the 10 cities: Chicago; Durham, North...
Multiple reports in recent days cited officials saying Trump had made a decision to press ahead with new tariffs, but at a lower rate of 10 pe...
BurgerFi is offering a buy one, get one for $1 deal on their cheeseburgers. The deal is good all day on September 18 and is for in-store orders...
And Number 10 posted a video lasting nearly seven minutes on social media in which the Prime Minister set out her plan. International Trade Se...
That allows them to reach out to the reviewers directly, and potentially bribe them with free or discounted products to edit or delete their rev...
Lucid's press release says the Air is now slated for a 2020 release, which is two years beyond when the company first expected to launch its e...
Chinese business magazine Caixin reported that JP Morgan chief China economist Zhu Haibin calculated the trade war would cost China 700,000 ...
Last month, United States customs officials began collecting a 25 percent import duty on 279 Chinese goods valued at $16 billion, composed m...
In the letter sent earlier this month, Apple said a range of its products would be hit and warned that the proposed tariffs, which could lead ...
The Trump administration said Monday that tariffs would start at 10 percent next week and increase to 25 percent starting January 1. Apple had...
The trade war was initiated by Washington's 25 percent tariff on 34 billion dollars worth of Chinese goods in July, . prompting China to h...
Finance minister Arun Jaitley said the government had been careful in not merging weak banks. Banking sector reforms are a major plank of Pr...
If China does retaliate, Trump threatened to add a further US$267 billion (NZ$406 billion) in Chinese imports to the target list. In a pair of...
President Trump has signaled numerous times during the past weeks that he could slap additional tariffs on a wide range of consumer goods manufa...