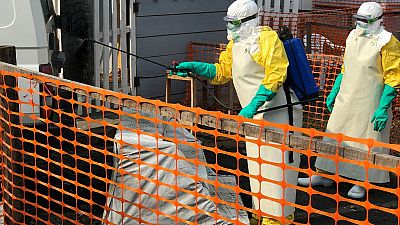 Andre Heller, Ebola Response Director at the International Rescue Committee, said, "The second confirmed case of Ebola in Goma is very alarming".
Goma, a lakeside city of more than two million people close to the Rwanda border, had already brought in infection prevention and control measures in anticipation of the arrival of the virus.
The virus was declared a public health emergency of worldwide concern just two weeks ago, the statement's authors noted, and a new case was confirmed in Goma on July 30.
Just over 1,700 people have died since the outbreak began in August previous year - with a further 94 deaths thought to be related to the disease. Ebola response coordinator Jean-Jacques Muyembe confirmed the death on Wednesday morning, a day after the case was announced.
Health officials believe the patient, a man, is not connected to the first case in Goma.
The confirmation of the second case has become a game-changer, endorsing the call for a global alert on the disease by the World Health Organisation.
Goma had prepared for the arrival of Ebola for months by setting up hand-washing stations, making sure moto-taxi drivers didn't share helmets, vaccinating 3,000 healthcare workers, and running an operational treatment centre since February.
"At this time we have no specific information regarding a specific exposure to a known Ebola case", he said. On Wednesday he told reporters that he believes this outbreak can be ended in three or four months.
"The risk of national #Ebola spread is high".
Experts say Ebola symptoms may appear anywhere from 2-21 days after contact with the virus, with an average of 8-10 days but many common illnesses can have these same symptoms, including influenza or malaria.
The WHO's emergency declaration - the fifth in history - brought in a surge of millions of dollars in new pledges by worldwide donors.
The joint United Nations statement called Ebola relentless and devastating as it is passed "from mother to child, husband to wife, patient to caregiver, from the dead body of a victim to the mourning relative".
"Ebola passes from mother to child, husband to wife, patient to caregiver, from the dead body of a victim to the mourning relative", the joint statement said, adding that it is primarily a health crisis, but one that also critically impacts how people care for their family, view their neighbours and interact with their community. The disease turns the most mundane aspects of everyday life upside down - hurting local businesses, preventing children from going to school and hampering vital and routine health services.
It is the highest level of alarm the World Health Organization can sound and has only been used four times previously - including the Ebola epidemic that devastated parts of West Africa from 2014 to 2016, and killed more than 11,000 people.