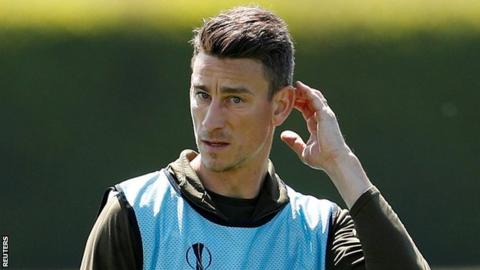 "We hope to resolve this matter and will not be providing any future comment at his time".
A statement released by the Gunners on Thursday morning revealed their captain had refused to travel to the USA for their pre-season tour.
"Laurent Koscielny has refused to travel to the US for our preseason tour", Arsenal said.
Koscielny will surely face disciplinary action from the club, and we certainly haven't seen the end of this story just yet.
It is believed Koscielny asked to be released from his contract a year early to head back to France, but that request was turned down and Arsenal's captain has now made a decision to take this drastic step.
Unai Emery has limited transfer funds this summer and has so far prioritised a pursuit of Crystal Palace star Wilfried Zaha.
This stance has clearly angered Koscielny, who believes after nine years of service he deserves to leave on his terms.
A number of French clubs like Lyon, Bordeaux and Rennes have been linked with Laurent Koscielny during the past few weeks and some rumours have also claimed that Bordeaux are willing to offer him a three-year deal. They have also been invited to be this year's opposition in Barcelona's annual Joan Gamper Trophy, to be played at Camp Nou on 4 August.
Arsenal themselves were willing to hand the defender that extension, but because of his injury record, were going to pay Koscielny less per week but include appearance and performance-related bonuses.
The Frenchman's contract expires next summer, but according to James Benge of football.london, he wants to be released for free in this window.
What a mess. Koscielny hasn't conducted himself well here, and Arsenal putting this out in the open has escalated the seriousness of the situation.