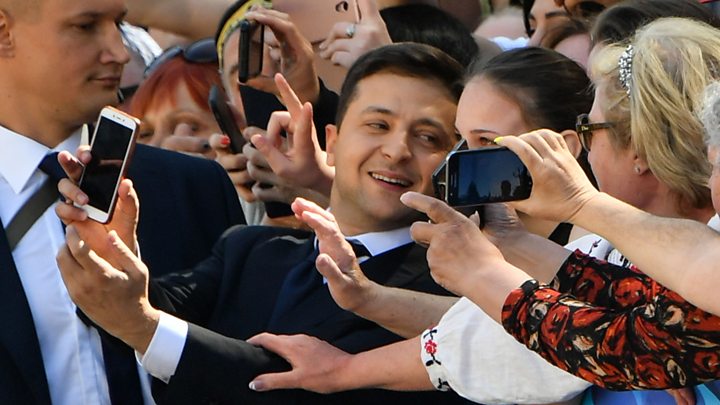 The assembly backed the proposal in the face of angry opposition from Ukraine, whose delegation later walked out.
The Council of Europe, which is separate from the European Union, has no binding powers but brings together around 300 lawmakers from 47 states to make recommendations on rights and democracy.
Sources said a number of members of the assembly objected to the 18-strong Russian delegation presenting its credentials.
Leader of the Ukrainian delegation to PACE, Volodymyr Ariev, said after the vote that it sends Russian Federation "A very bad message: do whatever you want, annex territories of other countries, kill people, and you still get to keep everything".
Germany and France have supported Russia's reintroduction to PACE, arguing that it's better to have Russian Federation included to promote dialogue even if there are disagreements on issues. Moscow was stripped of its voting rights in 2014.
The Council of Europe suspended Russia's voting rights in 2014 following the illegal annexation of Crimea.
A decision on members' objections is expected on Wednesday, the day the council chooses its next secretary general.
Opponents include Ukrainian, British and Eastern European parliamentarians.
In a statement late Monday, the Council of Europe said the assembly affirmed its members' rights "to vote, to speak and to be represented in the assembly and its bodies". They had led Russian Federation to suspend its participation in the Assembly, threatening its permanent exit and also halting the participation fees, which are around 33 million euros, 10% of the total budget of the institution.
Who was against the move?
The motion on the cancellation had 118 votes in favor, 62 against and 10 abstentions.
Critics highlighted four names on the Russian list as being under European Union sanctions.
Some observers argued that expelling Russian Federation from the council - a leading institution for human rights in Europe - would have been disastrous for organizations operating in the country.
Last week, Ukrainian Foreign Minister Pavo Klimkin complained that it was "especially disgusting to watch some European partners actually cover their attempts to assist the Russian government with concerns about Russian civil society".