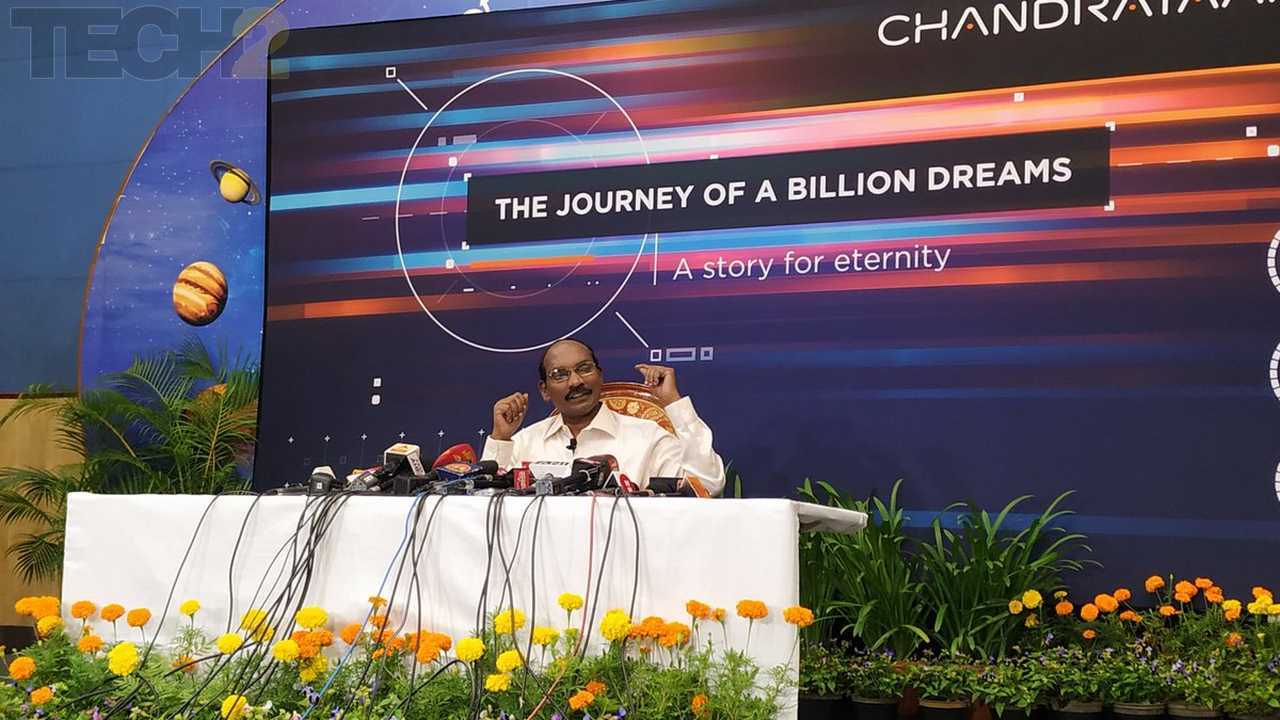 The Indian Space Research Organisation (ISRO) is working hard to ensure the launch of India's second mission to the moon, Chandrayaan 2, goes on schedule.
Right now, ISRO scientists are conducting final tests on the orbiter's antennae before it is shipped off to the island of Sriharikota for the launch next month. "Instruments are also mounted on Lander and Orbiter for carrying out scientific experiments", ISRO earlier said in a statement.
After launch, the Chandrayaan-2 satellite will take several weeks before it heads for a challenging soft-landing on the south pole of the moon, a territory that has never been visited by any space craft.
The rover will send pictures of the lunar surface within 20 minutes of landing, Sivan said.
The cost of the mission-including foreign service for navigation-is Rs 603 crore, and an additional Rs 375 crore will be the launch cost. The rover would then roll out, the ISRO said. "Nearly 620 industries and 15 academic institutions have played a role in GSLV MkIII and Chandrayaan2 respectively. And, 80% and 60% of the cost has gone to these", he added. To showcase the progress, ISRO has invited journalists at its Bengaluru testing facility where we got our first look at the Chandrayaan 2 Orbiter and the Vikram Lander.
Chandrayaan 2 will be carrying a total of 13 payloads including eight on the Orbiter, three on the Lander, two on the Rover and one passive experiment from NASA.
After launching into earth-bound orbit by GSLV MK-III, the integrated module will reach Moon orbit using Orbiter propulsion module.
When at a height of 150 x 1,41,000 km, the spacecraft will perform translunar burn and shoot towards the moon, coasting for five days and covering a distance of 3.85 lakh km.
The lander and rover are expected to function for 14 Earth days before frying up due to intense radiation from the sun. Once separated it will orbit for four days before reaching the 100kmx30km orbit. After four more days, the lander will land in a hard manouevre that lasts 15 minutes. "It will take four hours from the time of landing to the time rover comes out".
"It's a very slow operation". This limitation is most likely because temperatures on the part of the Moon where Pragyan will move around are expected to swing between -120º C and -160º C. The rover also sports a solar panel to recharge the batteries. "Rover will move at the speed of 1cm per second and will cover 500metres", Sivan said. Announcing the launch date, ISRO Chairman Dr K Sivan said: "We are going to land on the Moon either on September 6 or September 7, that day happens to be the beginning of a lunar day".
On the fourth day, the lander will make a controlled descent for 17 minutes on to the lunar surface.