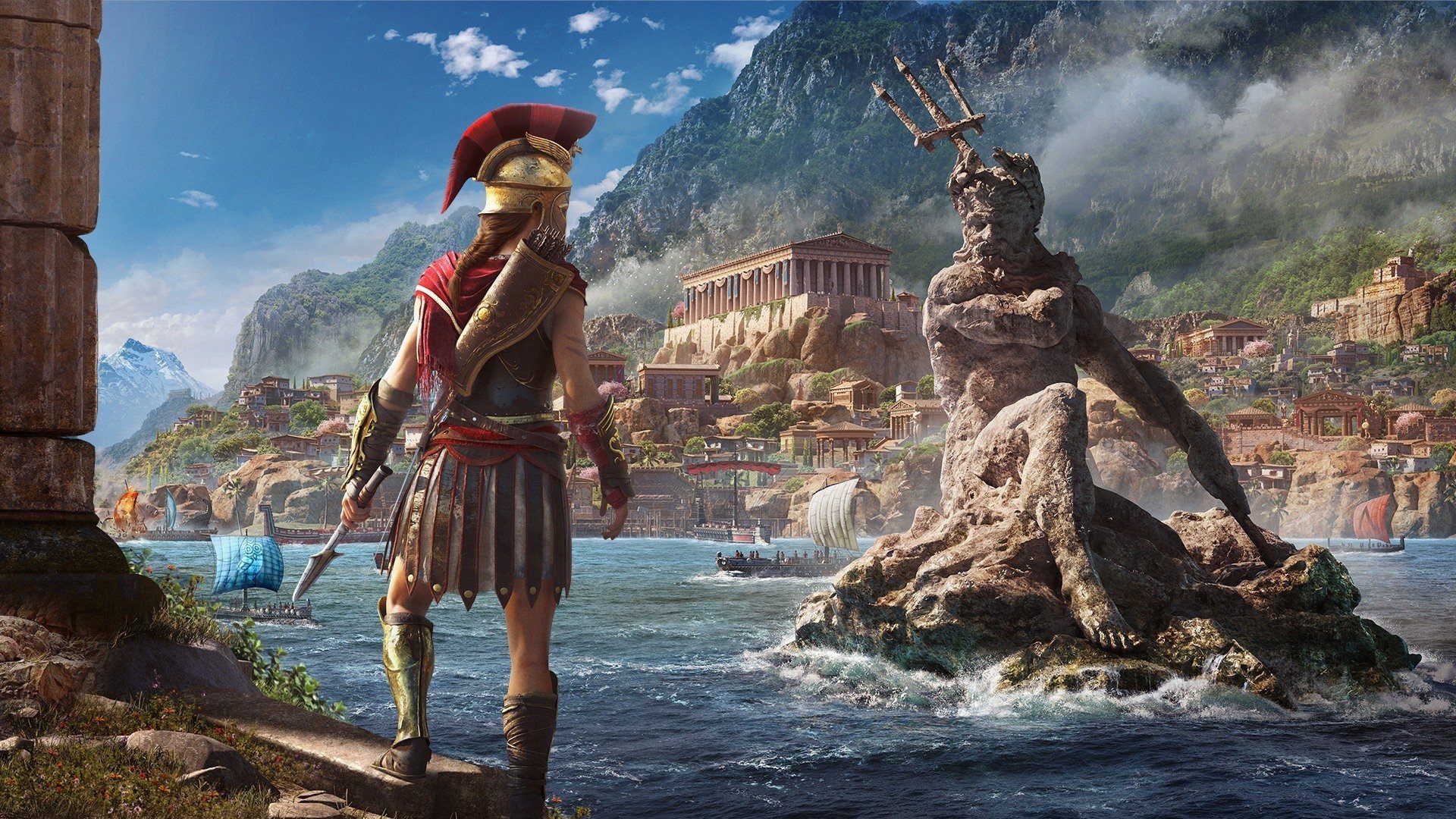 Fenyx will be empowered with the gods' divine powers, with which they'll be tasked to fight a range of mythical monsters including gorgons, harpies, and cyclopes.
Gods & Monsters is a storybook adventure about a forgotten hero on a quest to save the Greek gods.
To close out Ubisoft's conference, Marc Alexis Cote, senior producer at Ubisoft Quebec, took to the stage to reveal a new game coming from the team behind Assassin's Creed Odyssey.
Have a look at the trailer for Gods and Monsters!
As you venture on this epic journey you'll be accompanied by the narrator of the story, legendary author Homer. Gods & Monsters, by contrast, firmly sets itself in the world of Greek mythology, and your character, Fenyx, is sent to save the Olympians on the Island of the Blessed from Typhon and his extensive bestiary. The few gameplay screenshots shared of Gods & Monsters show a handsome, green open world colored with a bright, painterly style.
"Embark on a journey to the Isle of the Blessed, taken over by unsafe creatures of mythology". Those services include Google Stadia and Ubisoft's own newly announced subscription service, Uplay+.
Gods and Monsters has a release date of 25th February 2020 - pretty soon in the grand scheme of things, for something being so coyly teased.