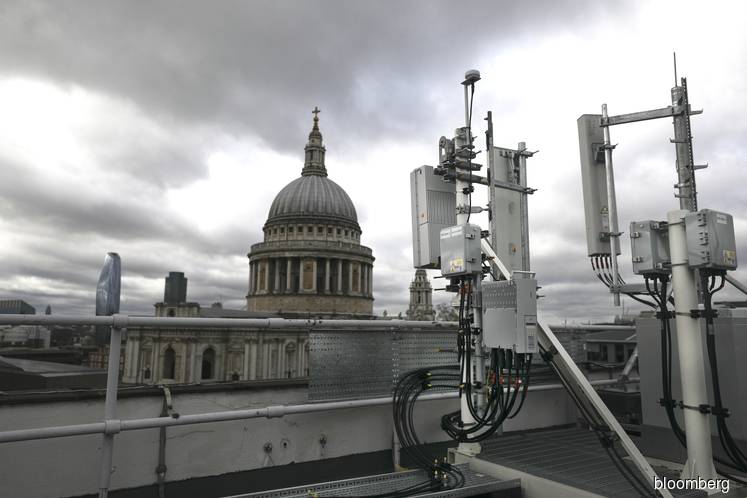 The US has encouraged allies to block Huawei - the world's largest maker of telecoms equipment - from their 5G networks, saying the Chinese government could use its products for surveillance.
Huawei Global Cyber Security and Privacy Officer, John Suffolk, will appear in front of Britain's Science and Tech Committee on Monday to answer questions on the "possible security risks involved with 5G communications", parliament said.
The US government in May prohibited American companies from selling Huawei US-made components it needs for its equipment.
US President Donald Trump, visiting Britain this week, expressed confidence that his country and the United Kingdom "are absolutely going to have an agreement on Huawei", emphasising the "incredible intelligence relationship" between the two nations.
Huawei, since the U.S. trade ban the company has faced some rejections in three countries so far in terms of their 5G equipment.
The move by US President Donald Trump's administration comes as telecoms operators worldwide are gearing up for the arrival of the next generation of mobile technology, or 5G, which promises ultra-fast mobile internet for those able to make the heavy investment needed in networks and equipment.
Under Chinese law, companies must support the state's intelligence work which has raised fears the technology could be used for espionage.
Huawei on Friday announced that they have already secured 46 commercial contracts in 30 different countries to develop 5G technology.
The operators would also face delays of up to 18 months in getting next-generation 5G out to their customers, according to the impact assessment drawn up by the GSM Association, which represents mobile network operators around the world.
"Half of this (additional cost) would be due to European operators being impacted by higher input costs following significant loss of competition in the mobile equipment market", the report said.