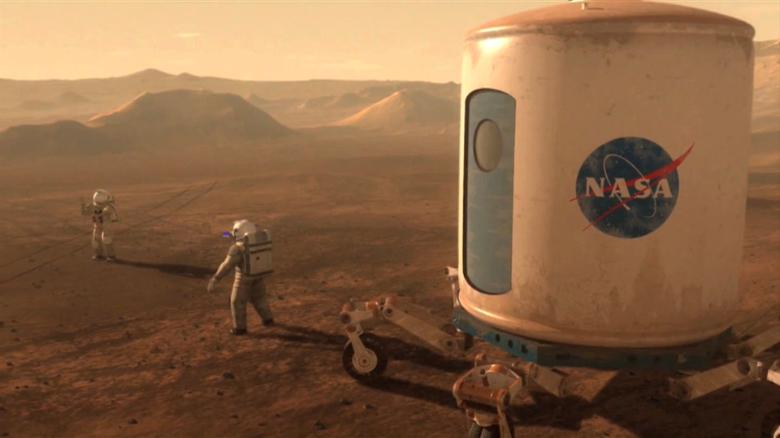 Instead, Trump framed the moon program - unveiled by Vice President Mike Pence amid much fanfare less than three months ago - as being merely part of a bigger push to Mars.
Trump said in the tweet that NASA should not be focused on the Moon because, "We did that 50 years ago". But his off-the-cuff advice to stop talking about the moon may make things a little tricky for the witnesses at next Tuesday's congressional hearing on space science - and for Bridenstine and other NASA officials who are trying to build support for Artemis among congressional skeptics.
"It is the stated policy of this administration and the United States of America to return American astronauts to the moon within the next five years", Pence said in March at the U.S. Space and Rocket Center in Alabama. "I am updating my budget to include an additional $1.6 billion so that we can return to Space in a BIG WAY!"
Last month, Trump proposed giving NASA an extra $1.6 billion in 2020 to help achieve this ambitious goal.
Trump appeared frustrated that NASA said it is turning its attention to the moon and not Mars. Trump tweeted. It wasn't immediately clear how the president sees the Moon as part of the mission to Mars.
One Twitter user noted that "For every Trump tweet there is an equal and opposite Trump tweet", which another Twitterer dubbed "Newton's First Law of Idiocy".
It did not appear that Fox can be blamed for the odd comment about the moon being part of Mars. Apollo 11 astronaut Michael Collins told CNN this week that NASA should prioritize a Mars landing - and said he has doubts about Trump's leadership on the matter. Media Matters' Matthew Gertz noted the tweet comes shortly after a comment by Neil Cavuto on his Fox Business show about moon missions.
"I don't think he's too much aware of Mars". "Maybe he doesn't understand that there is a planet Mars".
"This time we will not only plant our flag and leave our footprint, we will establish a foundation for an eventual mission to Mars and perhaps, someday, to many worlds beyond", he said in 2017.