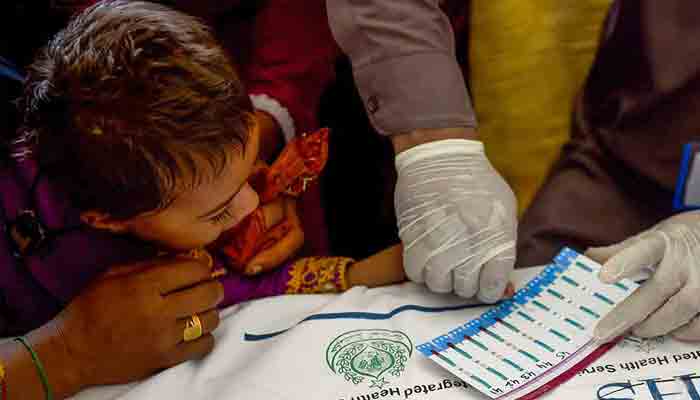 "Led-by Oliver Morgan, Director of Health Emergency Information and Risk Assessment, in the Health Emergencies Programme of WHO, a 12-member global team comprising experts from CDC Atlanta, Georgia, Unicef and Unaids is landing today in Karachi to investigate the root cause of the latest HIV outbreak in Ratodero area of Larkana", an official of the WHO told The News worldwide.
The WHO delegation will be helping Sindh Health Department in finding the root cause of the HIV outbreak in Larkana, through the process of geographical mapping, and planning a way forward for the patients who have tested positive for HIV.
A team led by doctors from the World Health Organisation (WHO) is visiting the region on Thursday to determine the exact cause of the epidemic and suggest preventive measures, Memon said.
Sindh health minister Dr Azra Pechuho, the health secretary and other officials will accompany the WHO team.
The team is working closely with the ministry in Pakistan and partners, including the Aga Khan University, Pakistan's Field Epidemiology and Laboratory Training Programme (FELTP), UNAIDS and Unicef in Larkana.
The outbreak was first reported on April 25, with a major HIV screening programme having started three days later.
The Minister of Health along with the WHO delegation and the United Nations partner organizations will be reaching Larkana tomorrow to begin the field work.
According to health officials, HIV has been confirmed in 700 people in Ratodero including 576 children and 124 adults. The majority of those infected are children and young people - more than half of them are children under the age of five.
"This poses a particular challenge".
Access to health care and information on HIV is scarce in Sindh Province.
Currently, four hospitals in Larkana are treating HIV patients while several HIV screening camps have been set up across the district.
Key tasks for the team of experts will include researching the source of the outbreak and controlling it.