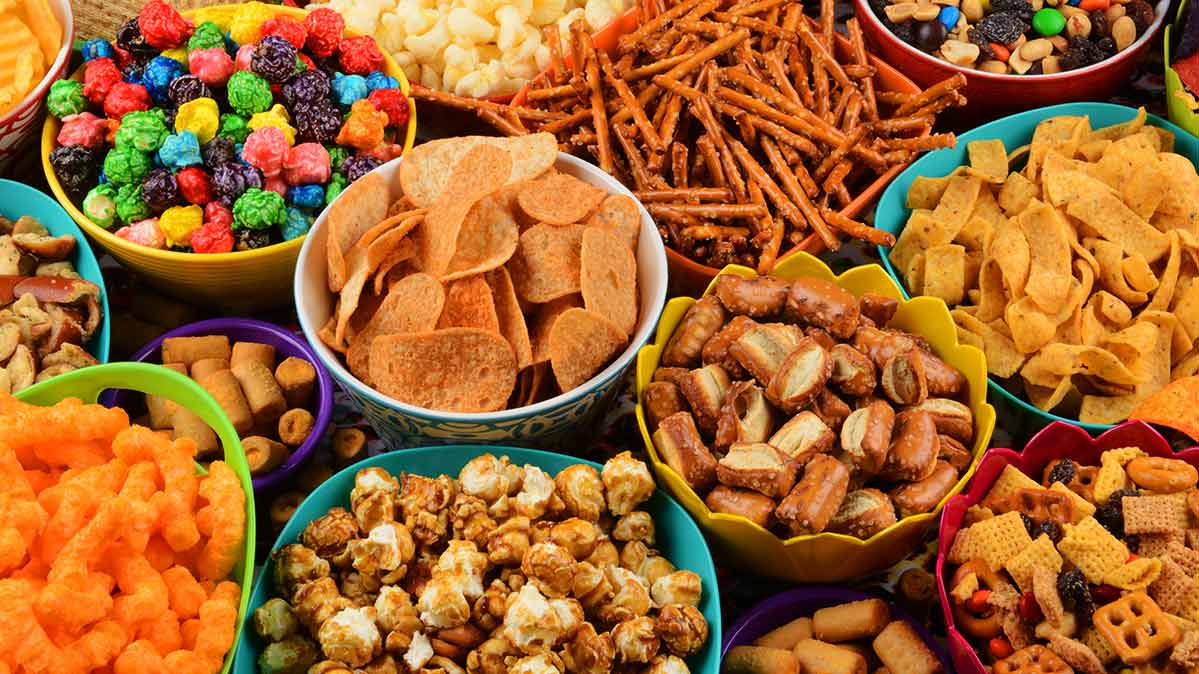 We tend to view foods in two categories: "processed" and "unprocessed".
According to The Heart and Stroke Foundation, common ultra-processed foods include soft drinks, chips, chocolate, candy, ice cream, sugary cereals, packaged soups, muffins, chicken nuggets, hot dogs, cakes and fries.
The first, carried out by scientists in France and Brazil, reported a 10% increase in the amount of highly processed food in the diet was linked with a 12% increased risk of cardiovascular disease, 13% increase of coronary heart disease and 11% of cerebrovascular diseases.
They assessed more than 105,000 French adults (the majority of whom were women) with an average age of 43.
The term comes from a way of classifying food by how much industrial processing it has been through.
"Discouraging the consumption of ultra-processed foods; targeting products, taxation, and marketing restrictions on ultra-processed products; and promotion of fresh or minimally processed foods should be considered part of important health policy to improve global public health".
In a separate study, researchers from the University of Navarra in Spain analysed data from around 20,000 adults over 10 years.
Again, foods were grouped according to degree of processing and deaths were measured over an average of 10 years.
This found that those eating four portions a day of highly processed foods had a 62 per cent increased mortality risk, compared with those eating less than two. For each additional daily serving of ultra-processed food, mortality risk relatively increased by 18% (a dose-response effect). These results remained statistically significant after adjustment for several markers of the nutritional quality of the diet (saturated fatty acids, sodium and sugar intakes, dietary fibre, or a healthy dietary pattern derived by principal component analysis) and after a large range of sensitivity analyses.
Both teams called for action to reduce the proportion of ultra-processed foods in diets and to replace them with unprocessed or minimally processed alternatives.
"Ultra-processed" foods are the ones to be tired of - these have been manufactured through multiple industrial processes (like moulding and milling) and are often ready-to-eat or heat.
He added policymakers should stop "positioning ultra-processed food as a solution to dietary problems - towards a greater emphasis on promoting the availability, affordability, and accessibility of unprocessed or minimally processed foods".