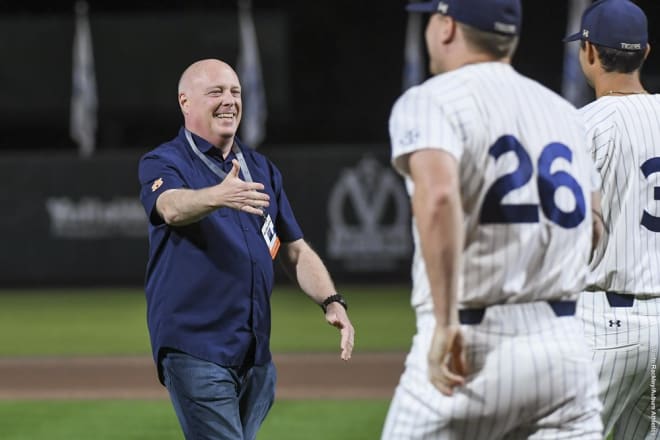 In a written statement and via Twitter from the Auburn Athletics Department earlier in the evening: "Rod Bramblett, the Voice of the Auburn Tigers, and his wife, Paula, were involved in a serious auto accident early Saturday evening in Auburn".
He called Auburn's 2010 national championship win over OR to end a 53-year drought and Auburn's first ever Final Four appearance earlier this year. Lee County Coroner Bill Harris said in a statement late Saturday night that a female victim had passed away due to injuries.
The 16-year-old driver of the other vehicle was taken to the hospital with non-life-threatening injuries.
Rod and Paula died at the hospital. Paula Bramblett suffered multiple internal injuries.
Prayers and condolences were expressed on social media to the Bramblett family and to the Auburn family.
Bramblett, a 1988 Auburn graduate, had been the Tigers' play-by-play announcer for football and basketball since 2003. From there he went on to work in Auburn at WAUD from 1989-1991 and then again from 1993-1996. Bramblett was also the voice of AU baseball.
Bramblett received national attention in 2013 with his call of the "Kick Six," Chris Davis' game-winning return of a missed field goal attempt by Alabama in the Iron Bowl.
Bramblett is a native of Valley, Ala.
An Alabama native, Bramblett and his wife are survived by two children, Shelby and Joshua.
It was Auburn's athletics department that first announced the situation on twitter and AL.com later reported that the accident was fatal.