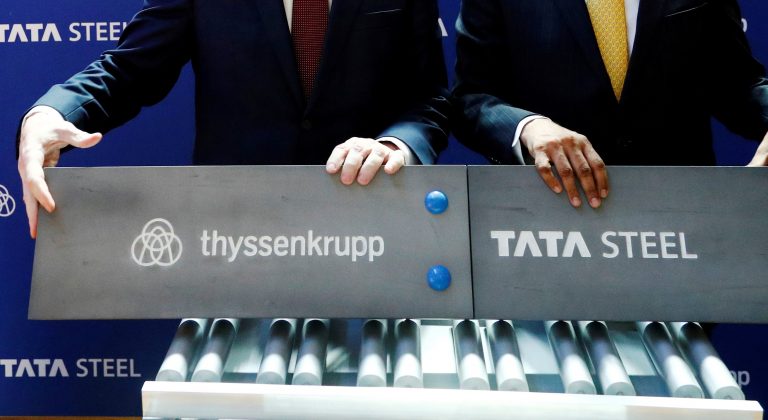 The 50:50 joint venture (JV) signed between Tata Steel and thyssenkrupp in June a year ago to create a pan-European collaboration by combining the businesses of both the companies is off the table now, after the European Commission indicated that it is unlikely to clear the deal.
The group will adopt a holding structure and plans to list its elevators unit, its most successful business.
"Under these conditions, a separation is no longer the best solution for Thyssenkrupp".
It expects to keep a majority of its steel and materials trading divisions in the long-term. In the new company, based in the Netherlands Thyssenkrupp 50 percent of the shares should hold. Back home, the markets reacted sharply and Tata Steel, which proposed to transfer a debt of Euro 2.5 billion into the JV, saw shares going down 6% on the BSE on Friday. "This strategy will continue to guide us and I'm confident we will chart a strong path forward for all our stakeholders", said Hans Fischer, CEO of Tata Steel's European operations.
Tata Steel termed the proposed JV as an important strategic initiative for the company to create a sustainable portfolio in Europe, and now it being thrown off-track, it said it would explore all options to achieve similar outcomes in the future.
The JV was expected to combine the European steel businesses of the Tatas with the German firm to create Thyssenkrupp Tata Steel.
"It is clear that Thyssenkrupp has failed with its previous strategy", Lars Foerberg of Cevian Capital, Thyssenkrupp's second largest stockholder, told the daily Rheinische Post.
The German steel giant said that the European Union took the improvements of the submitted covenants proposed by ThyssenKrupp and Tata Steel as an opportunity to conduct another market test.
Thyssenkrupp's net debt had almost doubled to 4.68 billion euros by the end of its fiscal first quarter, compared with the end of its 2017/2018 business year - more than 4 times its expected adjusted EBIT (earnings before interest and tax) for the current fiscal year. Asked whether the Tatas would continue to operate the Port Talbot plant in Wales that suffered a fire episode recently, the management said it expected the operations to become cash positive in order to remain sustainable.
However, rising trade tensions between the United States and China and fears of a disorderly Brexit have dented share prices, forcing a number of companies, including Continental and Volkswagen, to review plans for spin-offs and listings.
The group now expects adjusted Earnings Before Interest and Taxes (EBIT) of between €1.1 and €1.2 billion ($1.2 and $1.3 billion), which includes the steel division, in the financial year 2018/19.