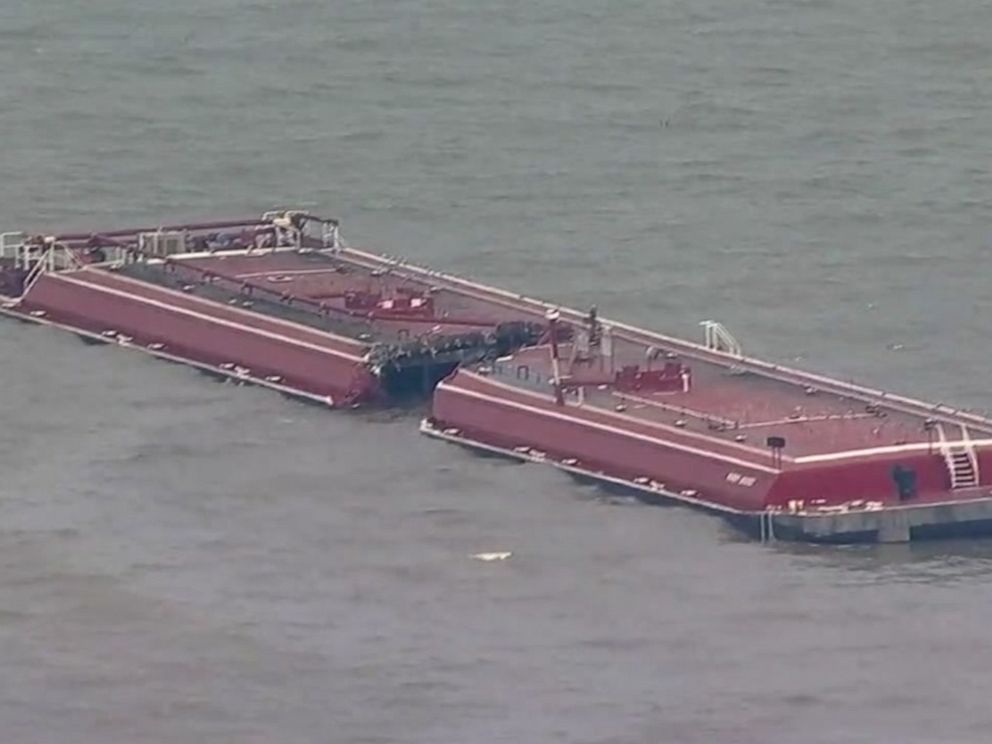 "League City & Galveston Co are monitoring air quality after a ship collided with 2 barges in Houston Ship Channel, releasing thousands of barrels of gasoline product into the water".
One barge carrying reformate, a gasoline product, capsized and another was almost sliced in half in a collision with an oil tanker near Houston on Friday, May 10, 2019.
No injuries have been reported from the incident.
Each barge was carrying an estimated 25,000 barrels of reformate, and the Coast Guard said in a statement that an unknown volume of the gasoline product spilled. Officials say that the product is toxic to touch, inhale or ingest. "(T) he first priority of the unified command is public safety", it said.
The ship channel was reopened to two-way traffic for vessels under tow, and to outboard traffic for all other ships as of 12:55 p.m. (1755 GMT) on Sunday, said Bayport Channel Collision Response, a group of federal, state and local officials overseeing the clean-up.
The shipping channel has been partially closed.
Officials did not say how much of the reformate leaked into the water but assured local residents that it poses no danger to them.
"Our objective now is to get the vessels secured", said Capt. Kevin Oditt, commander of Coast Guard Sector Galveston. "The big question is how long that will take, which we don't know yet", he said.
The Coast Guard did not have immediately available the number of vessels waiting to enter and exit the Channel on Monday morning.
Officials say the tested samples of Reformate don't pose a risk to local residents at this point and the Center for Toxicology and Environmental Health is now monitoring nearby communities.
The Houston Chronicle reports the closure halted 29 inbound ships and 17 outbound.