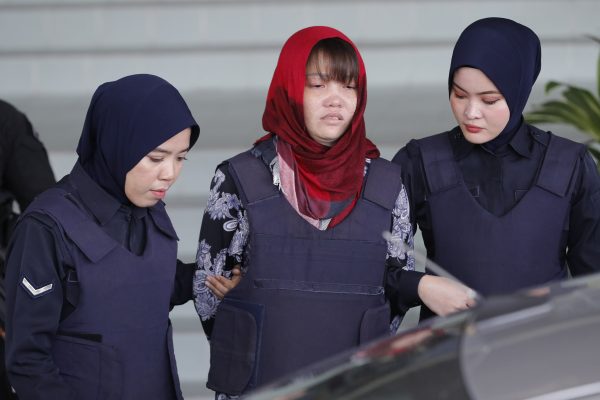 A Vietnamese woman suspected of killing Kim Jong-un's half-brother has lost her bid for immediate release after Malaysian officials refused to drop a murder charge - days after her Indonesian co-accused was freed.
As Huong broke down in the dock, the judge said she was in not fit state to testify and ordered that the trial be adjourned until April 1.
Malaysian prosecutor Mohamad Iskandar Ahmad told the Shah Alam High Court in Kuala Lumpur to proceed with the case against 30-year-old Vietnamese national Doan Thi Huong, Kyodo news agency reported.
After the trial was postponed, Hương met with Vietnamese Ambassador to Malaysia Lê Quý Quỳnh.
He added that the request was also in part to allow the Vietnamese and Malaysian government to discuss Huong's case and an appeal by Vietnamese side to have the charges dropped.
Vietnam had increased pressure on Malaysia to release Huong since Aisyah was freed, with the foreign minister this week pressing his Malaysian counterpart on the issue and the justice minister writing to the attorney-general.
Huong' s counsel Hisyam Teh Poh Teik told the court that Attorney-General has rejected the request.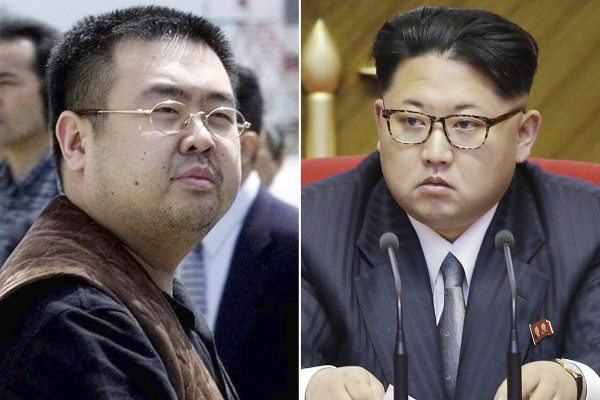 Vietnamese woman in Kim murder case loses bid for release
Deputy Foreign Minister Nguyen Quoc Dung "expressed disappointment about Malaysian prosecutors' decision to reject #Vietnam's request to free #DoanThiHuong" during a meeting in the Vietnamese capital on Thursday with Malaysia's ambassador, Zamruni Khalid, the ministry said via Twitter. "It's very obvious, my lord, that there is discrimination", he said.
Following the surprise release on Monday of one of the two suspects on trial in Malaysia for the murder of the North Korean leader's half-brother Kim Jong Nam, prosecutors revealed Thursday that the other suspect's trial will continue.
Huong says she was tricked into taking part and believed she was part of a TV prank.
Four North Koreans who fled Malaysia for an unknown destination shortly after the assassination were also charged in absentia with the murder.
A High Court judge last August had found there was enough evidence to infer that Aisyah, Huong and the four North Koreans engaged in a "well-planned conspiracy" to kill Kim.
During the trial, the court was shown CCTV footage of two women assaulting Kim Jong Nam while he prepared to check in for a flight, allegedly smearing the liquid VX, a banned chemical weapon, on his face.
Both the women had pleaded not guilty to the murder. Teh said Huong was unwell and needed medical treatment. Her lawyers said while she was happy that Siti Aisyah had been released, she was now feeling depressed and had slept for no more than an hour over the past three nights.