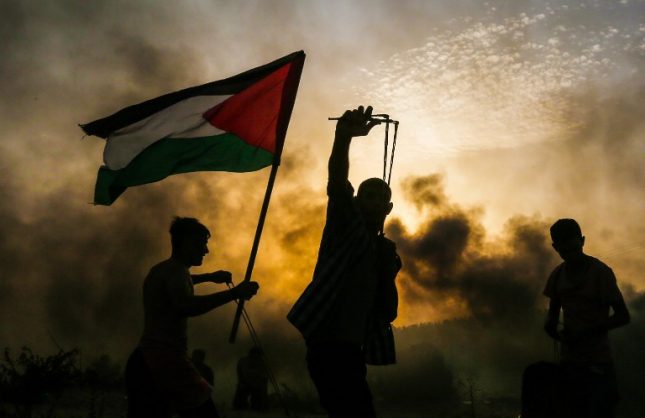 Prime Minister and Defense Minister Netanyahu met with the heads of the various security forces in the IDF's Kirya headquarters in Tel Aviv, on Thursday night, to discuss the response to the rocket attacks on Tel Aviv earlier in the evening.
Two sirens blared as loud explosions boomed in Tel Aviv, the Jerusalem Post reported.
Despite the apparent activation of Israel's Iron Dome air defence system, the military said no rockets were shot down nor landed in any built-up areas.
No injuries were reported. It would be the first time that Tel Aviv has been targeted by rocket fire since a 2014 war against Gaza militants.
"The Hamas organization is the main organization in the Strip", chief military spokesman Brigadier-General Ronen Manelis told Israel Radio, according to the Reuters news agency.
"Two launches from the Gaza Strip toward Israeli territory were registered", the IDF press service said in a press release.
Gaza is controlled by Hamas, an Islamic militant group that seeks Israel's destruction.
Israel's municipality announced that public bomb shelters in the Tel Aviv area would be opened. He said Israel had no advance intelligence warnings of the rocket fire, which went unclaimed by any Palestinian group.
In addition to Hamas, Gaza is home to other militant groups.
Islamic Jihad and the Popular Resistance Committees, two smaller Gaza armed factions, also denied responsibility.
Since the protests began, one Israeli soldier was shot dead by a Palestinian sniper along the frontier and another was killed during an undercover raid into Gaza.