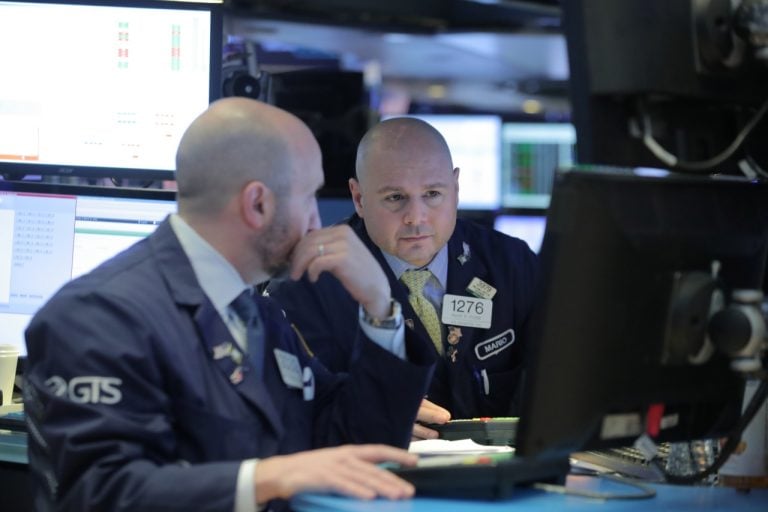 The stock had its highest daily trading volume since July 2013 and ended well off its session low of $365.55, but it kept a lid on the Dow, which managed only about half the gains of the S&P 500. Nvidia was the index's strongest performer after agreeing to buy chipmaker Mellanox.
Boeing Co ended down 6.1 percent and registered its biggest two-day drop since June 2009, as more countries grounded the company's best-selling 737 MAX planes following Sunday's crash, the second fatal crash involving the plane in months. This is Boeing's second 737 Max crash in five months.
But once again, the DOW lagged behind, being pulled lower by Boeing (BA).
USA stocks jumped on Monday as the technology sector led a broad-based rebound following five straight sessions of losses, but a fall in Boeing's shares limited the Dow's advance after a deadly airline crash in Ethiopia.
The Dow Jones Industrial Average was hit particularly hard in reaction to steep plunge in Dow component Boeing.
All the major S&P sectors rose, led by gains in the technology sector, which was up 2.2 percent.
The price of gold rose 7 cents to $1,291.10 an ounce, silver rose 14 cents to $15.41 an ounce and copper rose 3 cents to $2.93 a pound.
The upbeat start Monday follows the worst week of the year for the S&P 500. The Nasdaq rose 52 points, or 0.7 per cent, to 7,643.
Briefing.com analyst Patrick O'Hare said Boeing's impact on the Dow was not indicative of the performance of the wider market.
United States stocks rose on Tuesday as benign February inflation data supported the Federal Reserve's dovish stance on future rate hikes, but Boeing's fall for a second straight session pressured the Dow. The S&P 500 rose 31 points, or 1.1 per cent, to 2,774, while the Nasdaq jumped 116 points, or 1.6 per cent, to 7.525.
Monday's U.S. Retail Sales report offered mixed results.
Technology and health care stocks did the most to push the market higher Tuesday.
The Dow lost 164 points, or 0.7 per cent, to 25,2872. The Russell 2000 index of smaller companies picked up 0.96 points, or 0.1 percent, to 1,549.83. Apple and UnitedHealth each rose 1.1 percent. London's FTSE 100 was also flat, at 7,156, while the pound dropped a sharp 1 percent on expectations that the latest version of Britain's Brexit deal with the European Union will be voted down by lawmakers on Tuesday. The consumer price index rose a modest 1.5 percent last month from a year ago. Facebook rose 2.3 per cent and Morgan Stanley rose 1.3 per cent.