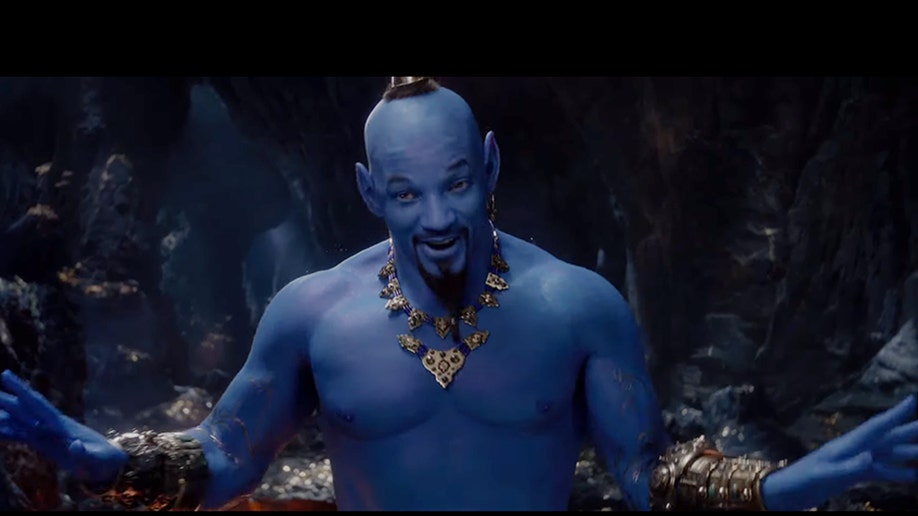 First look at the blue version of Genie got me like.
Grammy watchers met the new Aladdin during Sunday's musical awards show when footage from the upcoming live-action film of the famed story came out.
A thrilling and vibrant live-action adaptation of Disney's animated classic, Aladdin is the exciting tale of the charming street rat Aladdin, the courageous and self-determined Princess Jasmine and the Genie who may be the key to their future.
There might be some aesthetic similarities between Williams and Will Smith 's take on the character, but that's where the comparisons end. Mena Massoud stars as the street-rat-with-a-heart-of-gold Aladdin, with Naomi Scott as the handsome and determined Princess Jasmine. "You really don't know who I am?" asks Genie. "Genie? Wishes? Lamp? None of that ringin' a bell?"
So, all's well in the world now that we've seen Smith's Genie in blue, right?
Smith also posted the trailer to his Instagram, and wrote: "I told y'all I was gon' be Blue!"
Other members of the cast, led by director Guy Ritchie, include Mena Massoud as Aladdin, Naomi Scott as Jasmine, along with Marwan Kenzari, Nasim Pedrad, Billy Magnussen and Numan Acar.
"Aladdin" hits theatres on May 24.