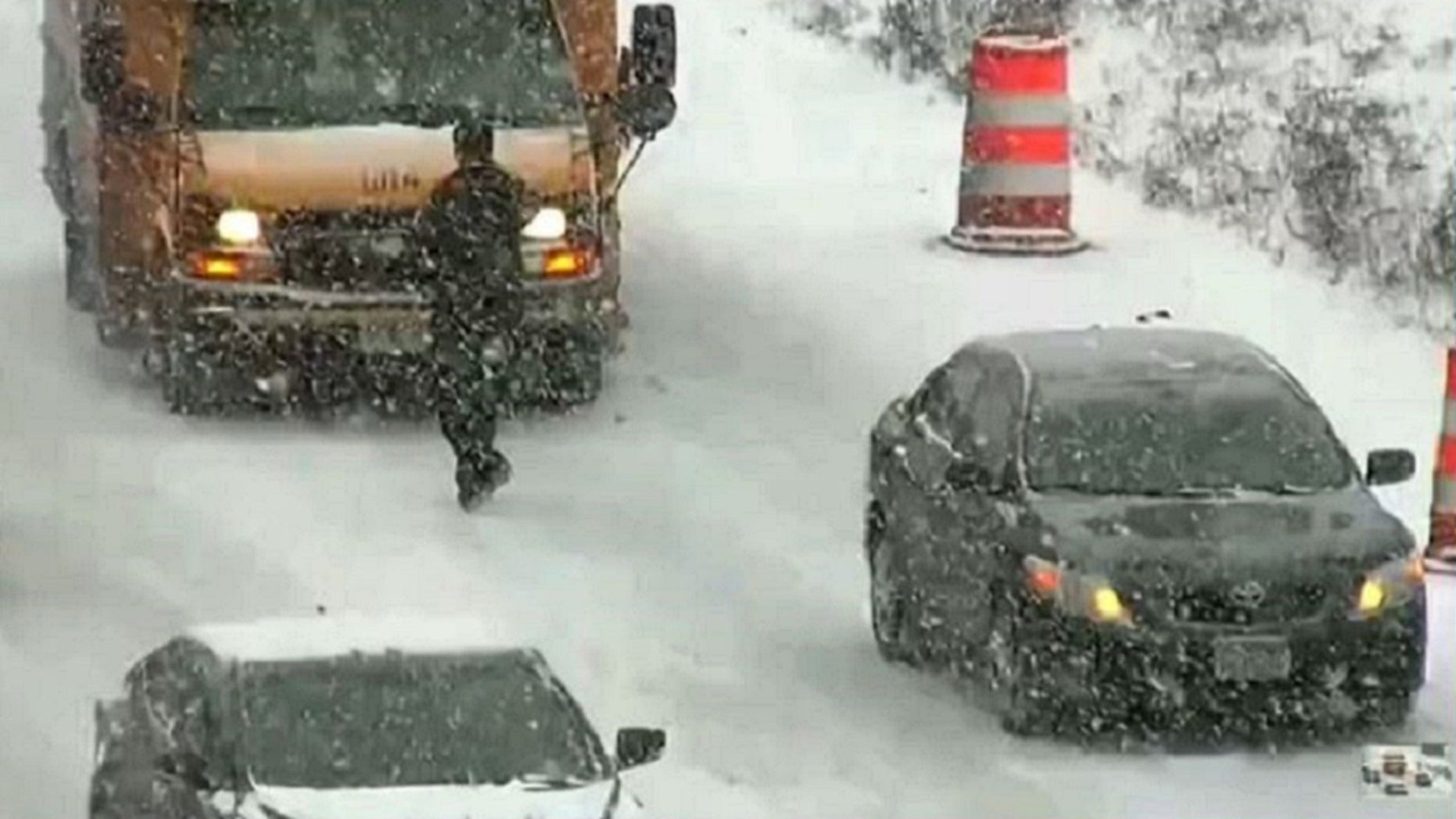 Lilly was taken into police custody after the shooting and charged with second degree assault, police say.
He made his first court appearance in that matter Friday, and was released on bond on the conditions he has no contact with the school bus driver, does not possess firearms and turns over his permit-to-carry.
Video, released by the Minnesota Department of Transportation Wednesday, shows suspected gunman Kenneth Lilly pull over on the highway's shoulder, get out of his auto and walk toward the bus.
A school bus driver was shot in the head in an apparent road rage incident that stopped traffic on a snowy Minneapolis highway Tuesday.
According to the criminal complaint filed on Thursday, the school bus and the suspect's auto made contact on the freeway as the bus was merging onto the snowy road.
According to prosecutors, Lilly called 911 after firing the shots and was arrested at the scene.
There was one student on the bus, an 8-year-old girl, but she was not hurt.
"We do not believe there was a self-defense claim based upon the evidence we have received so far", Brown said.
Lilly was wearing a security guard's uniform at the time of the shooting. Police spokesman John Elder says the driver's injuries were not life-threatening.
The driver told Lilly he could not come in because there was a child onboard.
The bus driver was rushed to a local hospital, but is expected to survive.
He then walked back to the front of the bus and fired five shots at the bus windshield, the complaint states.
Lilly told officers he feared for his safety, but the complaint says video footage shows he had retreated to a safe spot.
Lilly then walked to the driver's side of the bus where he pulled out his 9-millimeter semiautomatic pistol from its holster.