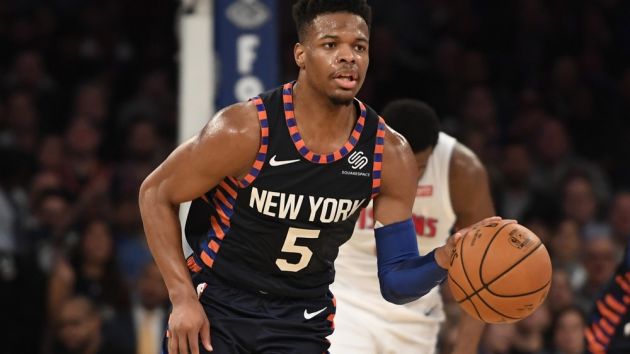 With the National Basketball Association trade deadline expiring, the fate of Enes Kanter and Wes Matthews have unsurprising made official.
ESPN's Ian Begley tweeted out that "Opposing executives believe the Boston Celtics will be among the teams with interest in Enes Kanter if/when the Knicks big man parts ways with NYK". The offensive-minded center averaged 14.0 points and 10.5 rebounds in just 25.6 minutes over 44 games for the Knicks this season. The veteran swingman is averaging 12.8 points this season. This has the potential to be one of the deadline's more under-the-radar storylines.
Kanter exercised his $18.6 million player option to remain with the Knicks after he was traded from Oklahoma City in 2017.
Teams such as the Warriors and Bucks, who have already moved into their new arenas or have already earned sponsorships with moves upcoming, saw noticeable spikes in their valuations. Newly acquired DeAndre Jordan has started ahead of Kanter, and Fizdale said he wanted Jordan to help younger players Luke Kornet and Mitchell Robinson learn how to defend. The trade deadline passed without action on Kanter.
The Knicks were unable to find a trade before Thursday's deadline for Kanter, their former starting center who had fallen out of the rotation altogether with NY having the worst record in the league and focusing on its younger players.
Opposing teams expect the Knicks to be aggressive in pursuing the top free agents in the coming offseason, a group that includes Kevin Durant, Kawhi Leonard and Kyrie Irving.