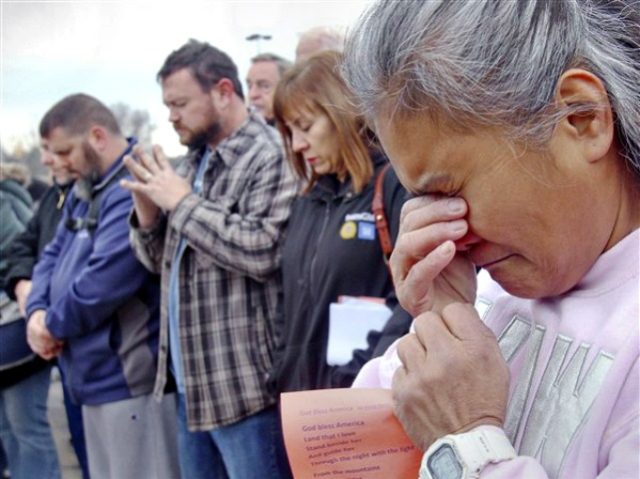 GM hasn't said exactly when the other 2,000 salaried and contract jobs will be cut, although it will happen sometime this month.
General Motors is expected to start laying off about 4,000 white-collar workers on Monday. The job reductions, part of GM's previously announced plan to reduce its headcount by 15 percent, are coming after more than 2,000 employees accepted voluntary buyouts.
Reports surfaced Friday stating the automotive company plans on letting go of 4,000 white-collar workers starting Monday.
Other plants slated to close include Michigan's Detroit-Hamtramck Assembly, Lordstown in OH, and transmission plants in the Detroit suburb of Warren, and in Baltimore, Md.
GM officials have said they expect to add 2,700 jobs at various U.S. factories across and that United States union staff would be offered transfers.
Beyond the salaried workers who face job cuts, another 6,000 hourly workers at the five plants could still find their positions in jeopardy because of the restructuring.
The spokesman said "we'll communicate with our employees first".
The GM plant in Lordstown, Ohio, is one of the four USA sites affected, CNN reported. GM said the actions - which were roundly criticized by USA and Canadian politicians - would save $6 billion in costs.
The layoffs are expected to begin at 7:30 a.m. ET on Monday, which is being referred to as "Black Monday", David Kudla, CEO of Mainstay Capital Management in Grand Blanc, Mich., told the News.
GM has complained that President Donald Trump's trade war has cost the company $1 billion in extra tariffs on imported aluminum and steel.