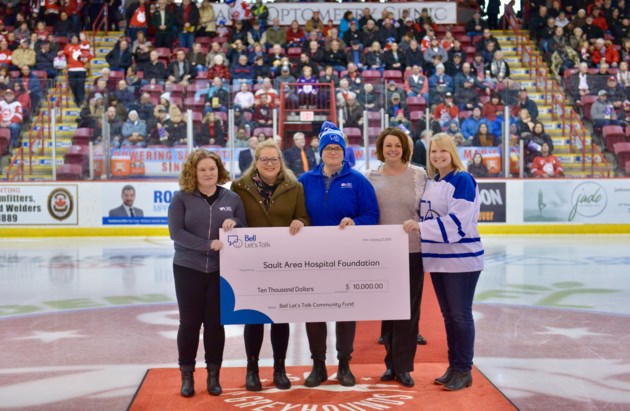 Becky Carveth has lived with multiple mental illnesses for years, and today, she helps others deal with mental illness. Unfortunately, the stigma around mental illness has forced many Ontarians to suffer in silence.
The Bell Let's Talk Toolkit consists of simple everyday tactics that can be used to break the silence, including a conversation guide, workplace tips and social media images.
"They're people", he says.
In honour of mental health awareness today, HRD Canada caught up with Kim Tabac, chief people officer at League - who revealed how you can get involved in health and safety initiatives.
"Understanding yourself and what you need to feel good is important, but I also think as a coach you have to be monitoring these guys every day and I can just tell by the energy of some of the guys what's going on".
Mark Gruchy says those type of campaigns are great for bringing what he calls an air of positivity to the topic of mental illness and helps to generate resources for groups dealing with mental health issues.
The grants are given out on one-year terms and the deadline to apply for the next round of funding is March 15, 2019.
The intent behind these events is to encourage workers and employers to speak up about mental health issues and to educate them that there are tools available to help. High-profile partners in this year's Let's Talk campaign include sports teams like the Toronto Maple Leafs, Toronto Raptors, Ottawa Senators and Montreal Canadiens, film organizations like the Toronto International Film Festival, Hot Docs and Cineplex, music organizations like Festival d'été de Québec, Osheaga and Spotify, and social media services like Twitter, Instagram and Facebook. She recently met with Canadians sto discuss their own experiences with mental health and now she's sharing their incredible stories.
The same goes for anyone sending a tweet using #BellLetsTalk, watching the Bell Let's Talk Day video on Twitter, Instagram, Facebook or Snapchat, or using the Bell Let's Talk Facebook frame or Snapchat filter.