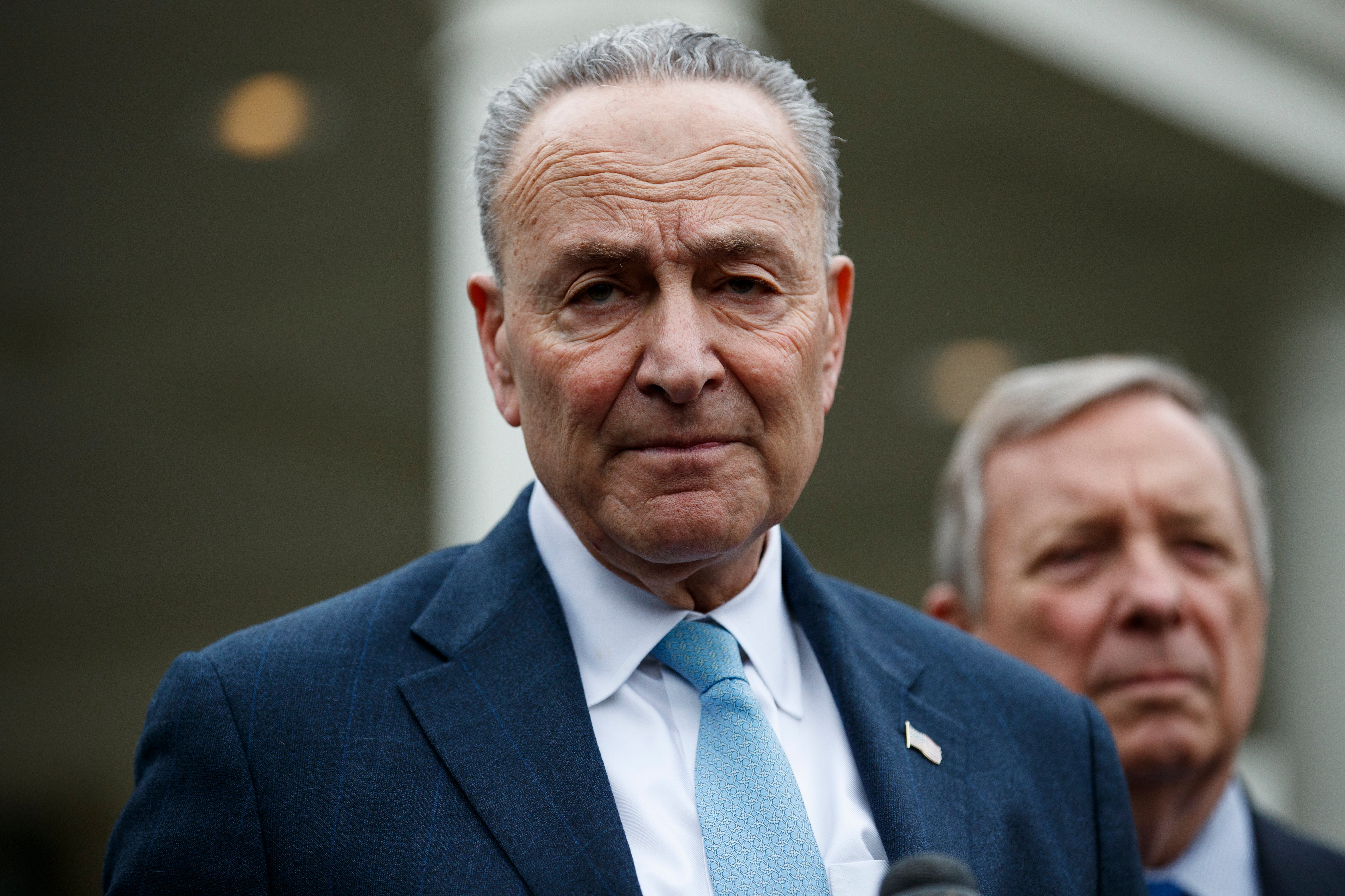 This week's action in the House will be coupled by a new Democratic strategy in the Senate, where Democrats were coalescing behind a plan to block any legislation on the floor that doesn't reopen the federal government.
Senator Chuck Schumer, leader of the Senate Democrats, called the president's exit a "temper tantrum" and said Trump "slammed the table" before he stormed out.
Republicans increased their Senate majority to 53 to 47 in November's elections, but they still needed at least seven Democratic "yes" votes for the act to move ahead. "We're going to have to put Mitch McConnell on a milk carton soon because nobody has seen the Senate majority leader". The shutdown will become the longest ever on Saturday, a day after hundreds of thousands of federal employees will also miss their first paycheck.
United States legislation addressing security policy in the Middle East, including a measure taking aim at boycotts of Israel, failed to clear a key procedural hurdle on Tuesday but politicians say the bills "will come back" after the partial government shutdown ends.
"They forgot what country they represent", Tlaib said of lawmakers who support the pro-Israel legislation.
Maryland Democratic Sens. Benjamin L. Cardin and Chris Van Hollen joined their Virginia colleagues Tim Kaine and Mark Warner in outlining their request to prioritize House-passed spending legislation in a "Dear Colleague" letter.
The bill will go before the Senate on Tuesday, and if it passes, it will proceed to the House where it may face a sterner test in front of the Democrat-controlled chamber.
The House legislation is almost identical to government funding bills the GOP-controlled Senate passed unanimously before the shutdown, before Trump reversed himself and insisted on more than $5 billion in wall funding. Marco Rubio, are a measure that would provide for a new round of sanctions targeting Syria and language that is getting the most attention because it would seek to thwart efforts to promote boycotts and disinvestment from Israel. "Currently, 79% of Republicans say they sympathize more with Israel than the Palestinians, compared with just 27% of Democrats".
"You still have time to contact your Senators to again defeat this unconstitutional bill that encourages states to punish people for boycotting for Palestinian rights", declared Josh Ruebner, policy director at the U.S. Campaign for Palestinian Rights.
Tlaib responded to Rubio by clarifying that her "they" referred to "U.S. Senators like yourself, who are seeking to strip Americans of their Constitutional right to free speech". "Maybe a refresher on our US Constitution is in order, then get back to opening up our government instead of taking our rights away", Rashida Tlaib, one of the first Muslim women to be elected to Congress, said in a tweet. In his remarks, McConnell rattled off a list of prominent Democrats, including Hillary Clinton, Barack Obama, Joe Biden, and Senate Minority Leader Chuck Schumer who he said had previously backed border security legislation "with enthusiasm" in 2006. It's not about which bill we're voting on.
"There was a very negative reaction by the American public, and the American public today overwhelmingly believes the policy being pursued", Hoyer said.