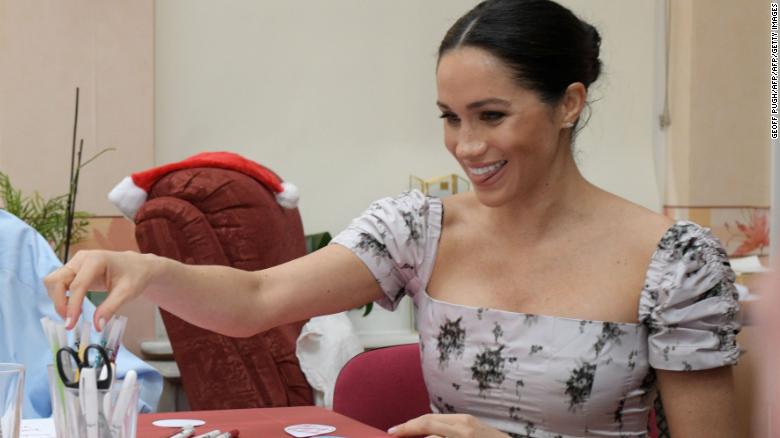 Meghan, the Duchess of Sussex, is taking an increasingly visible role in the British royal family as she becomes the patron of four organizations including the prestigious National Theatre.
The Association of Commonwealth Universities (ACU) describes itself as the world's first and oldest global university network, which supports the development of higher education across the Commonwealth.
Kensington Palace said the four organisations "reflect the causes and issues with which she has always been associated including the arts, access to education, support for women and animal welfare".
The Queen has held her role with the National Theatre for 45 years and after 33 years, the monarch is also handing over her role with The Association of Commonwealth Universities to Meghan.
The Duchess of Sussex has announced her first patronages, as she vows to help unemployed women to feel confident about their upcoming job interviews with personal styling and makeovers. Her Royal Highness will also take on Patronage of two additional charities as part of her official working portfolio - Smart Works and Mayhew.
The Duchess of Sussex, who is due to give birth to her first child in spring, is estranged from Thomas Markle Jr. and her half sister Samantha.
Meghan, who Wednesday Prince Harry in May, will now assume her role as the royal patron of several charitable organisations.
In a statement from Kensington Palace, it says: "As a university graduate, Her Royal Highness is a strong advocate of accessible education for all, something she spoke of most recently during her visit to Fiji a year ago". "The Duchess has spent many years championing animal welfare, and we are honored to have our charity represented by such a passionate Patron". "In terms of animal welfare, Mayhew is a grassroots charity working in a unique way to improve the lives of animals and people to better communities both in London and internationally".
Joanna Newman, chief executive and secretary general of the ACU, said she was "thrilled" Meghan had become their new patron.
Juliet Hughes-Hallett, chair and founder of Smart Works, said she was "thrilled" to have the Duchess on board. "The Duchess' patronage will inspire the women we serve and help them reach for the stars".