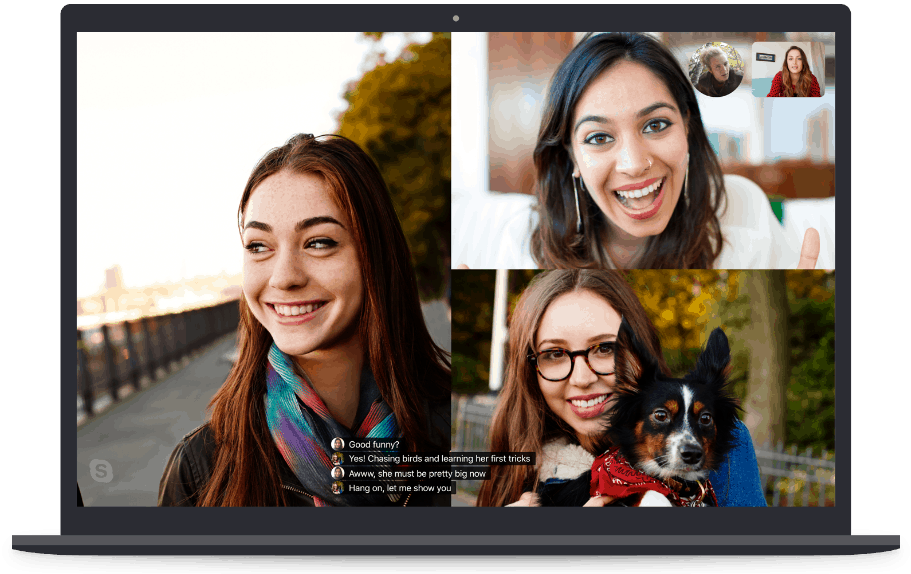 And one of the big target markets they are after is the hard of hearing market.
"Simple settings allow you to turn them on for a single call or keep them turned on for all your calls".
The new feature are supposed to improve inclusivity on both Skype and PowerPoint, so it will likely be a welcome addition for many.
A similar feature already exists as an add-on called Presentation Translator although it's not quite as robust as what Microsoft is getting ready to bake directly into PowerPoint.
The feature set to come next year will be available on Office 365 version of PowerPoint for Windows, PowerPoint for Mac, and online versions of PowerPoint. If you speak a different language than a presenter or are hard of hearing or deaf, you may not get as much out of a presentation as someone without those barriers. These features are not only created to warm the video-calling app back into the hearts of users, they will also add values to Skype in the face of stiff competition from the likes of WhatsApp and Messenger. For showing subtitles and captions, the PowerPoint will support around 60 text languages. The goal is to offer an alternative means of following a spoken PowerPoint presentation or participating in a Skype audio or video call. Skype team don't want users to miss a moment, be it in a video or in the live subtitles. Users can toggle translations on, at which point they'll have subtitles in their selected language to read during the call. This new feature can be activated simply by pressing the "more", or (+), button during a call and turning subtitles on. Once you switch on it, you will be able to read the subtitles in your choosing language during every call.
Microsoft is taking a step forward in making Skype more accessible today with the launch of live call captions and subtitles.
For more news and updates, follow IRN Post on Facebook, Twitter, and Google+.