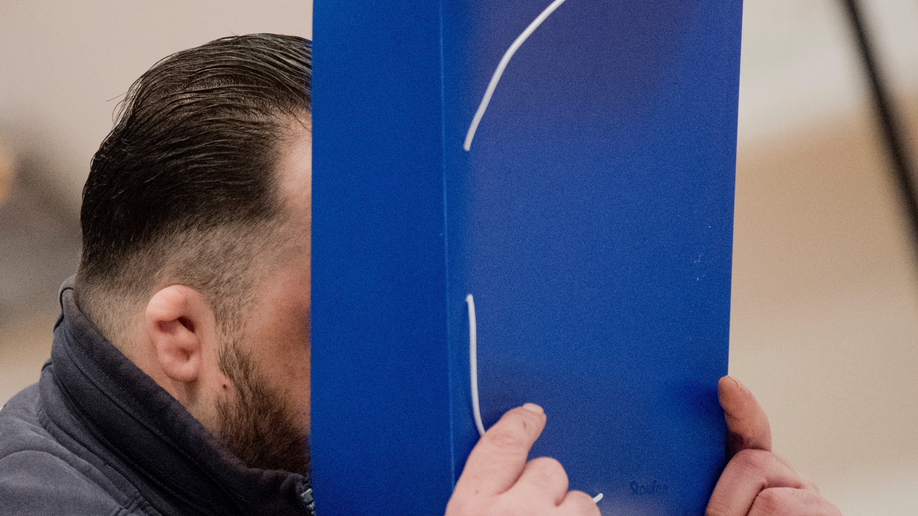 Former nurse Niels Hoegel (Högel), accused of killing more than 100 patients in his care, wears a bullet proof vest as he is lead out of the court compound towards a prisoner's transport vehicle, on October 2018 in Oldenburg, northern Germany, after the first day of his trial.
As the trial opened in the northern city of Oldenburg, the judge, Sebastian Buehrmann, asked whether the charges against him were accurate.
The 41-year-old Hoegel (Högel) confessed to the crimes on the first day of his trial, which took place on October 30 in Germany's northwestern city of Oldenburg.
He had already been sentenced to 15 years in jail in 2015 after he was found guilty of killing two patients with lethal injections.
"We will do our utmost to learn the truth", he said, DW reported.
In general, people serving life sentences are considered for parole after 15 years.
Hoegel has admitted to killing around 30 of his patients and will face trial over 100 deaths.
He is accused of randomly selecting patients - from age 34 to 96 - and then injecting them with medication that led to heart failure or other complications so he could try to resuscitate them.
The hospital in Oldenburg dismissed Hoegel in late 2002 due to mounting suspicions about the deaths of patients on his watch.
Christian Marbach, whose grandfather was killed by Hoegel, described him to the Heidelberg Heraut newspaper as a "sad guy who gave himself God's powers".
Investigators say the final toll could top 200 but fear they might never know for sure because the bodies of many possible victims were cremated.
He appears to have followed a similar procedure each time, first injecting a medication that triggered cardiac arrest, followed by an often futile attempt at resuscitation.
Additional convictions could make it harder for Hoegel to get parole.
However, a police investigation concluded that he could have been stopped earlier if the two hospitals had not "failed to report the disturbing increase in fatalities when Högel was working", says Deutsche Welle.
He is now charged with a further 97 murders, having confessed to a prison psychologist that the true extent of his killing spree was far larger than supposed.
Hoegel said he had kept quiet "out of shame" and because it had taken him a long time to realise the full scope of what he had done. Investigators are building a case against former staff at both facilities where Hoegel said he killed his patients.