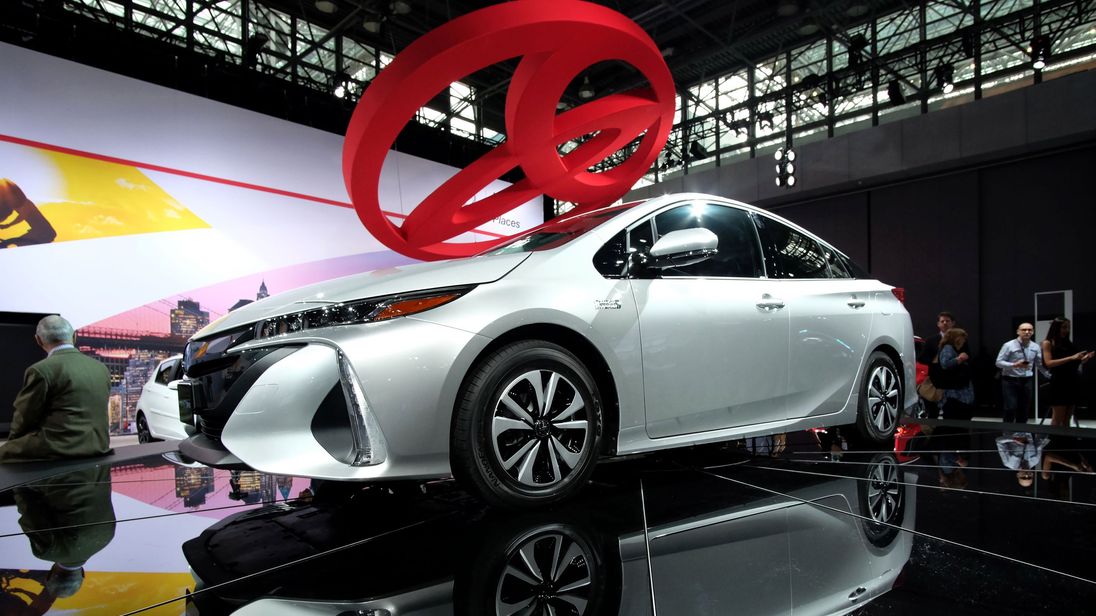 Japanese vehicle giant Toyota said Friday it is recalling more than 2.4 million hybrid cars over a fault that could cause crashes, just a month after another recall affecting hybrids.
Toyota Prius and Auris hybrids made between October 2008 and November 2014 are the models affected. It's thought that vehicles sold in China, Africa, Oceania and other regions are also affected by the recall.
"The involved vehicles were created to enter a failsafe driving mode in response to certain hybrid system faults", Toyota said.
It is the second recall for the Prius in the space of a month, with the previous one involving more than 1 million hybrid cars due to the risk of fire.
It also said it was in contact with customers and commercial partners to ensure the fault in the affected vehicles would be rectified once the software updates are available. In the recalled vehicles, however, they might lose power and stall instead of going into "limp" mode, which could increase the risk of a crash if it happens at a bad time.
The problem identified arises when the cars fail to enter "failsafe driving mode as intended".
In 2015, it had to recall 6.5 million vehicles globally over a faulty window switch that was liable to short-circuit.
The vehicles were involved in an earlier recall that did not fix the previously unanticipated problem that is being addressed now, the company said in a statement. Three malfunctions related to the issue were reported in Japan, with no accidents caused.