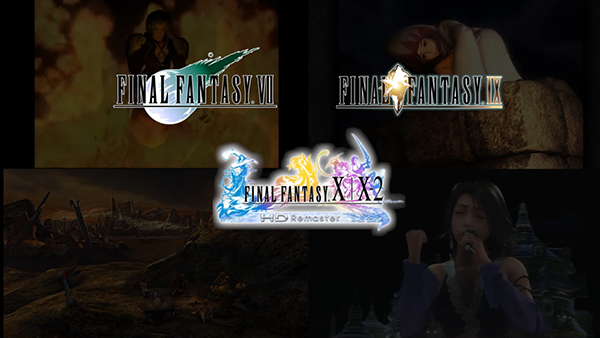 Vaan, meet Mario: of all the highlights and reveals from Nintendo's much-anticipated, earthquake-delayed Nintendo Direct event Thursday, none had more of a mic-drop feel than the surprising news that nearly all the mainline Final Fantasy games from the PlayStation's golden era will soon be making their home on the Nintendo Switch.
Alongside the previously announced Final Fantasy Crystal Chronicles remaster, we're also getting the remastered versions of X, X2 and XII, an enhanced version of World of Final Fantasy subtitled Maxima, as well as VII and IX in their semi-original forms. Final Fantasy XV Pocket Edition HD, Chocobo's Mystery Dungeon, World of Final Fantasy, and Crystal Chronicles will also release on the PS4. The game offers the entire story of the Final Fantasy XV game.
In a press release, Square Enix noted that FFVII, IX, X/X-2, XII, XV Pocket Edition and World of Final Fantasy will also release on the Xbox One. It's slated to come to the PlayStation 4 and the Nintendo Switch this winter. They will be most likely be the upgraded versions, which means fans have somewhat sharper graphics to look forward to, as well as a variety of cheat codes that will make some significant quality of life improvements for those who want to experience the games without some of the old-school gameplay mechanics at work. Just one buddy at a time, though. That has changed, as the recent September 2018 Nintendo Direct revealed that almost all of the PlayStation and PlayStation 2-era Final Fantasy games will soon release for the Nintendo Switch.