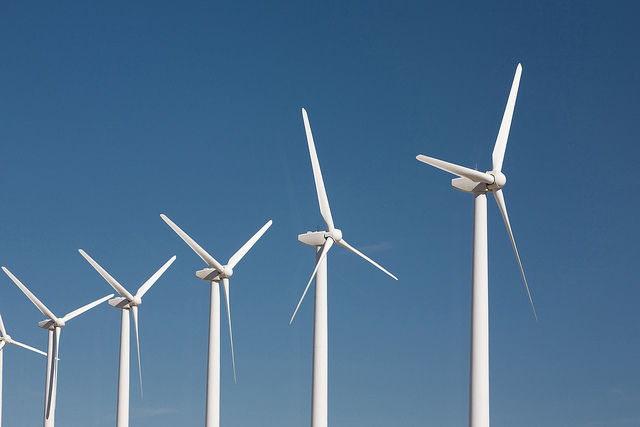 Kevin de León (D), sets a 100 percent clean electricity goal for the state by 2045.
At the signing ceremony, Brown also announced an executive order directing California to achieve carbon neutrality by 2045.
This marks California as the second state to strive for a carbon-free, fossil fuel-free environment, second to Hawaii.
Senate Bill 100, authored by state Sen. He also issued an executive order calling for statewide carbon neutrality - meaning California "removes as much carbon dioxide from the atmosphere as it emits" - by the same year.
The latest announcement comes shortly before Brown heads to San Francisco for the Global Climate Action Summit.
Under the newly signed bill, the state's RPS will be updated to require 50 percent renewables by 2026, increasing to 60 percent renewables by 2030. It's merely a goal, with no mandate or penalty for falling short.
Last year, California joined Washington state and NY to form the U.S. Climate Alliance, which now includes 17 U.S. states committed to achieving the goals of the Paris climate agreement and meeting or exceeding the targets of the Clean Power Plan crafted by the Obama administration's Environmental Protection Agency.
To support energy storage deployments and greenhouse-gas reduction goals, two additional energy storage bills that complement SB 100 await Governor Brown's signature. "Transitioning to an entirely carbon-free energy grid will create good-paying jobs, ensure our children breathe cleaner air and mitigate the devastating impacts of climate change on our communities and economy".
California already gets a substantial portion of its electricity from renewable resources.
"Those who don't want it are going to be foisting very high prices on California, and I think there will be resistance to that", Brown said.
State utilities and energy producers are now being pushed to make up the difference.
To deal with significant problems - namely the need to keep a steady supply of electricity even at night when the sun isn't shining and during times when the wind isn't blowing, the previous laws defined renewable energy to include not only solar and wind, but also geothermal energy, biomass and hydroelectric power from small dams. Nuclear energy is probably not in the cards for the state in the near future: California recently moved to among its aging fleet, although it recently.
A report released by the state's energy commission estimated that in 2017 around one third of retail electricity sales in California came from renewable sources.
"If we're going to have these first-in-the-nation laws, we want to see first-in-the-nation benefits", said Rob Lapsley, president of the California Business Roundtable.