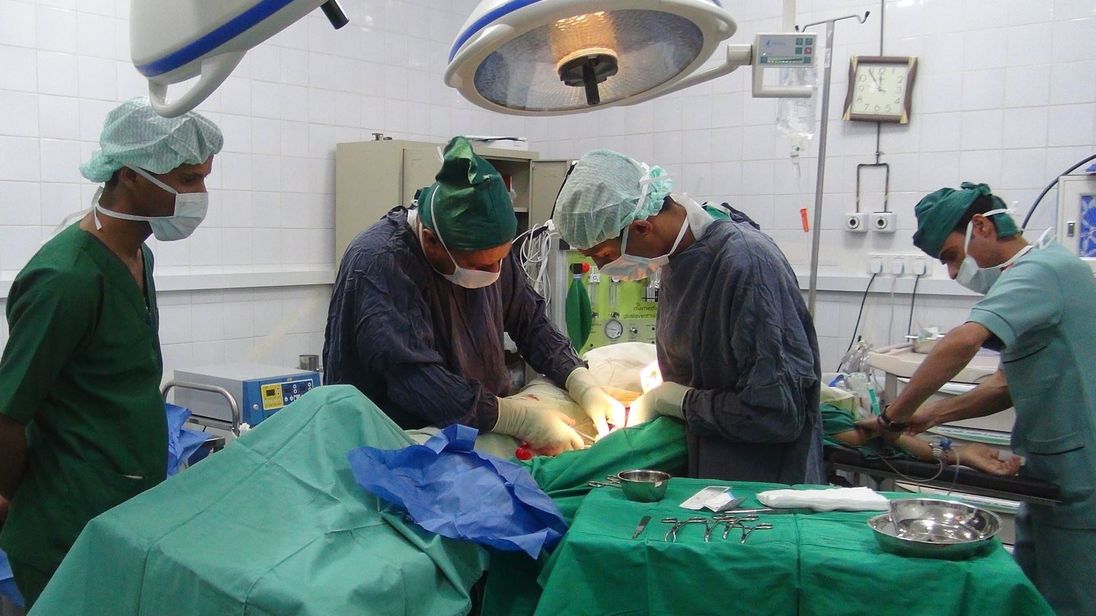 An attack on a bus carrying children in rebel-held northern Yemen on Thursday left dozens of people dead or wounded, the International Committee of the Red Cross said.
On Wednesday, a Saudi-led coalition spokesman Col.
"Scores killed, even more injured, most under the age of ten", the head of the ICRC in Yemen, Johannes Bruwer, said on his Twitter account, adding that the ICRC in Yemen is "sending additional supplies to hospitals to cope with the influx".
The Houthis, an Iran-allied group that controls much of Yemen including the capital Sanaa, said it fired a missile at the Jizan Industrial City in southern Saudi Arabia, according to the Houthi-run al-Masirah TV.
Responding to the airstrike on Thursday, UNICEF Regional Director in the Middle East and North Africa Geert Cappelaere said, "does the world really need more innocent children's lives to stop the cruel war on children in Yemen?"
"We call on the Saudi-led coalition to conduct.an investigation", Nauert said.
Maliki said those responsible for firing ballistic missiles and targeting civilians would "get what they deserve". In a statement, Save the Children condemned the attacks and called for a "full, immediate and independent investigation into this and other recent attacks on civilians and civilian infrastructure, including schools and hospitals".
In an earlier tweet, the Red Cross said the strike hit a bus filled with children in Dahyan Market in northern Saada, a stronghold of the Huthi rebels.
"We trust when they say that they will investigate that they will investigate".
Colonel al-Maliki said the coalition will take all necessary actions against the criminal, terrorist acts of pro-Iranian Houthi militias, such as the recruitment and placement of children on battle fronts and "using them as tools to cover for their terrorist acts".
A Saudi Arabian blockade has contributed to starvation and disease while a United Nations report found the Saudi-led bombing campaign - carried out with US support - has hit schools, even weddings.
Saudi Arabia shot down a missile fired by the Huthis on Wednesday, with debris killing a Yemeni man and wounding 11 others, the coalition said.
The Houthis seized the capital, Sanaa, in 2014 and overthrew the internationally recognised government led by President Abdrabu Mansur Hadi during a transition of power from former president Ali Abdullah Saleh.
The International Committee of the Red Cross (ICRC) said a hospital it supported in Saada had received dozens of casualties on Thursday after the attack.
The Saudi coalition has been at war with the Houthis since March 2015.
Yemen's war has left almost 10,000 people dead since 2015 and unleashed what the United Nations describes as the world's worst humanitarian crisis.
According to Al Jazeera, the Saudi coalition claimed it had targeted "missile launchers", but Yemen-based reporters who have witnessed numerous attacks in civilian-populated areas vigorously disputed the claim.