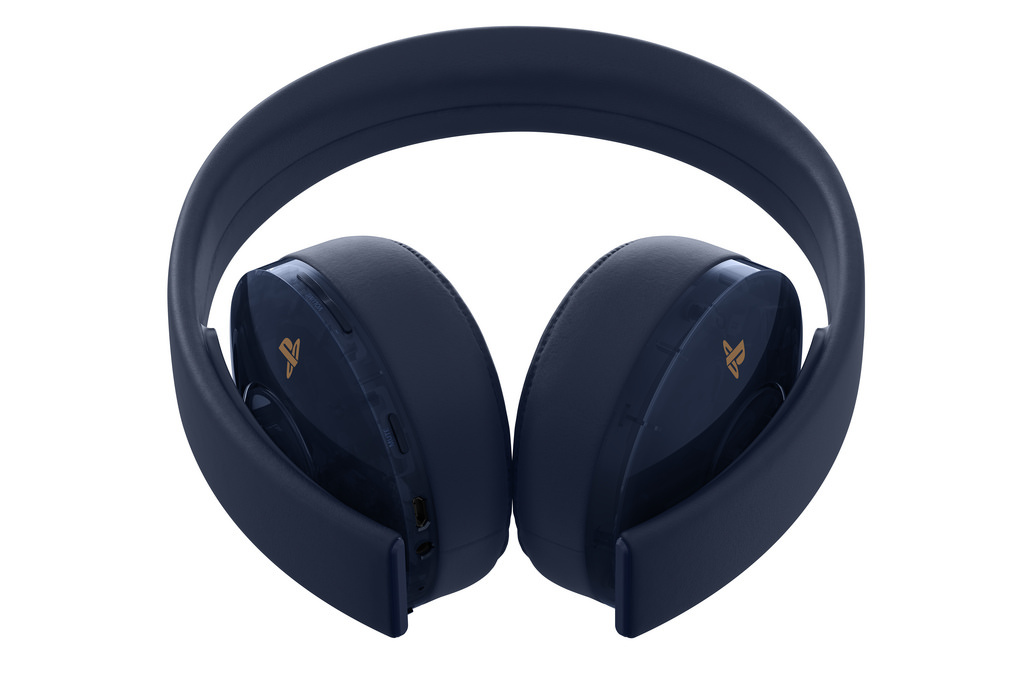 The 500 Million Limited Edition DualShock 4 will be $64.99 USD/$74.99 CAD/€64, while the Gold Wireless Headset will be $99.99 USD/$119.99 CAD/€89.
Sony is to release a specially designed PS4 as a thank-you to PlayStation fans for helping the platform surpass 525.3 million unit sales worldwide. To celebrate this milestone, the company is launching a translucent blue PlayStation 4 Pro, with a lineup of matching accessories to go along with it. The console is outfitted in a translucent blue shell and it comes packed with a variety of extras. It's more than just a bog-standard PS4 Pro, though.
Each individual console will also be engraved with a unique number.
The special design sees the classic black PS4 traded for a deep blue translucent console with copper PS4 logos, with the unit's individual number (1 to 50,000) inscribed on the front. Keep your eyes peeled for these "extra special" serial numbers like 09995 (U.S. Launch Date of the original PlayStation - September 9th, 1995), 01115 (U.S. launch date of PS4 - November 15, 2013) and 01013 (U.S. launch date of PS VR - October 13, 2016). Another serial number to keep an eye out for is 01013, which is the USA launch date of PSVR. For PS4 owners who don't need a new console but still want to get in on that sleek, dark translucent blue action, the 500 Million version of the DualShock 4 controller will also be available to purchase. But hey, if anyone's willing to toss me $500, I'll be happy to pick up one and show it off for you.
The limited edition PlayStation 4 Pro will be available to purchase from various retailers starting on August 24.